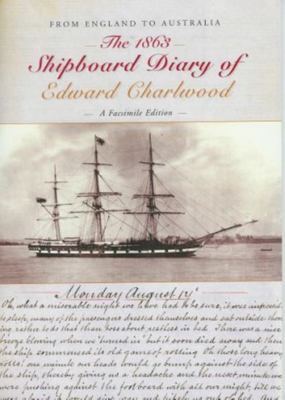 $22.95
AUD
Category: AUSTRALIANA
This beautiful book is a facsimile reproduction of the elegantly handwritten diary of 27-year-old Edward, accompanying his bride to her new land. It is an entertaining and informative account of their voyage onboard the Suffolk ¿ a voyage similar to that taken by the many immigrants of the sailing ship era. Edward Charlwood was Don Charlwood great-uncle. Edward¿s wife¿s descendents in England gave the diary to Don in the 1980s. ...Show more
$49.95
AUD
Category: AUSTRALIANA
A photographic documentary of the wool industry across Australia and New Zealand, featuring the work of renowned photographer Andrew Chapman.
$22.99
AUD
Category: AUSTRALIANA
Dark Emu argues for a reconsideration of the 'hunter-gatherer' tag for pre-colonial Aboriginal Australians and attempts to rebut the colonial myths that have worked to justify dispossession. Accomplished author Bruce Pascoe provides compelling evidence from the diaries of early explorers that suggests that systems of food production and land management have been blatantly understated in modern retellings of early Aboriginal history, and that a new look at Australia's past is required. ...Show more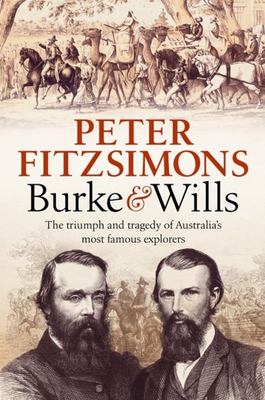 $49.99
AUD
Category: AUSTRALIANA | Reading Level: near fine
'They have left here today!' he calls to the others. When King puts his hand down above the ashes of the fire, it is to find it still hot. There is even a tiny flame flickering from the end of one log. They must have left just hours ago.' MELBOURNE, 20 AUGUST 1860. In an ambitious quest to be the first Europeans to cross the harsh Australian continent, the Victorian Exploring Expedition sets off, farewelled by 15,000 cheering well-wishers. Led by Robert O'Hara Burke, a brave man totally lacking in the bush skills necessary for his task; surveyor and meteorologist William Wills; and 17 others, the expedition took 20 tons of equipment carried on six wagons, 23 horses and 26 camels. Almost immediately plagued by disputes and sackings, the expeditioners battled the extremes of the Australian landscape and weather: its deserts, the boggy mangrove swamps of the Gulf, the searing heat and flooding rains. Food ran short and, unable to live off the land, the men nevertheless mostly spurned the offers of help from the local Indigenous people. In desperation, leaving the rest of the party at the expedition's depot on Coopers Creek, Burke, Wills and John King made a dash for the Gulf in December 1860. Bad luck and bad management would see them miss by just hours a rendezvous back at Coopers Creek, leaving them stranded in the wilderness with practically no supplies. Only King survived to tell the tale. Yet, despite their tragic fates, the names of Burke and Wills have become synonymous with perseverance and bravery in the face of overwhelming odds. They live on in Australia's history - and their story remains immediate and compelling. ...Show more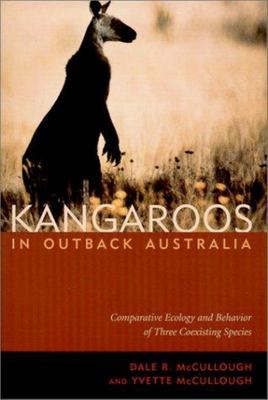 $35.00
AUD
$72.00
(51% off)
Category: AUSTRALIANA
A topic of perpetual fascination, the kangaroos of Australia have been the focus of myriad books and documentaries. Kangaroos in Outback Australia focuses on Yathong Nature Reserve, where three species of kangaroo--red, eastern grey, and western grey--overlap and create a unique opportunity for ecologic al study. Dale and Yvette McCullough spent fifteen months in Yathong examining the comparative ecology and behavior of the different species. The McCulloughs used systematic counts, radio telemetry, direct observations, and other techniques to characterize and compare the different species' population sizes, home ranges and movements, activity patterns, habitat selection, feeding behavior, and social organization. The researchers' previous work on the kangaroos' closest ecological counterparts in North America, the white-tailed and the mule deer, serves as a subject for comparison and enlarges the overall scope of the work. ...Show more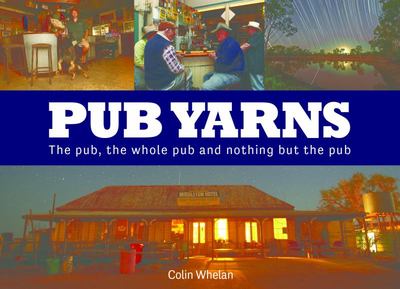 $29.99
AUD
Category: AUSTRALIANA
Each of these outstanding country, bush and outback pubs has a unique story to tell about its surroundings,its neighbours and about its customers, both regular and occasional. Author and photographer Colin Whelancrosses Australia on his motorbike to visit these disappearing icons of outback Australia. H e tells of his travelsbetween the pubs, the marvellous stories of pioneering history and the characters and drinking culture thathe uncovered. ...Show more
$35.00
AUD
Category: AUSTRALIANA
"The Spirit of Rural Australia" focuses on the nature of rural landscapes and communities. The photography has a nostalgic theme that reflects on past farming practices, institutions and key occupations fundamental to rural Australia, while at the same time the text considers the changes which are occur ring throughout rural communities. The book is organised into the sections of Land, Work, House, Town and Communication/ Images of country people, elements of story, anecdote, memoir and biography intertwine to produce this visual celebration. ...Show more
$19.99
AUD
Category: AUSTRALIANA
There had always been the Running Man--always that phantom form somewhere in the distance, always shuffling relentlessly closer . . . For a long time, fourteen-year-old Joseph has wondered about old Tom Leyton, his reclusive next-door neighbor. Gossip and rumors suggest that something terrible happened to Tom in the past. Then Joseph is asked to draw Tom for a school art project, and that means Joseph has the opportunity to uncover the truth about this man who passes his days tending silkworms and keeping dark secrets. As Joseph learns more and more about Tom's world, he is forced to confront his own fears. Is there some connection between Joseph's dreams and his feelings about his father, who seems to have abandoned the family? And why does he continue to have nightmares about the Running Man--the disheveled figure who wanders aimlessly through town? ...Show more
$26.99
AUD
Category: AUSTRALIANA | Series: Aboriginal Library Ser.
A.W. Reed. This book presents a wealth of poetic and imaginative tales from Aboriginal cultural heritage. While retelling the stories simply, this book captures the mystical bonds that exist between Aboriginal people, their environment and the spirit life of the Dreamtime.
Batavia
by Peter FitzSimons
$34.99
AUD
Category: AUSTRALIANA
Bataviais the greatest story in Australia?s history and history comes to life with Peter Fitzsimons.The Shipwreck of the Batavia combines in just the one tale the birth of the world's first corporation, the brutality of colonisation, the battle of good vs evil, the derring-do of sea-faring adventure, mu tiny, ship-wreck, love, lust, blood-lust, petty fascist dictatorship, criminality, a reign of terror, murders most foul, sexual slavery, natural nobility, survival, retribution, rescue, first contact with native peoples and so much more. Described by author Peter FitzSimons as "a true Adults Only version of Lord of the Flies, meeting Nightmare on Elm Street," the story is set in 1629, when the pride of the Dutch East India Company, the Batavia, is on its maiden voyage en route from Amsterdam to the Dutch East Indies, laden down with the greatest treasure to leave Holland. The magnificent ship is already boiling over with a mutinous plot that is just about to break into the open when, just off the coast of Western Australia, it strikes an unseen reef in the middle of the night. While Commandeur Francisco Pelsaert decides to take the long-boat across 2000 miles of open sea for help, his second-in-command Jeronimus Cornelisz takes over, quickly deciding that 250 people on a small island is unwieldy for the small number of supplies they have. Quietly, he puts forward a plan to 40 odd mutineers how they could save themselves, kill most of the rest and spare only a half-dozen or so women, including his personal fancy, Lucretia Jansz - one of the noted beauties of Holland - to service their sexual needs. A reign of terror begins, countered only by a previously anonymous soldier Wiebbe Hayes, who begins to gather to him those are prepared to do what it takes to survive . . . hoping against hope that the Commandeur will soon be coming back to them with the rescue yacht. It all happened, long ago, and it is for a very good reason that Peter FitzSimons has long maintained that this is "far and away the greatest story in Australia's history, if not the world's." FitzSimons unique writing style has made him the country's best-selling non-fiction writer over the last ten years, and he is perfect man to make this bloody, chilling, stunning tale come alive. ...Show more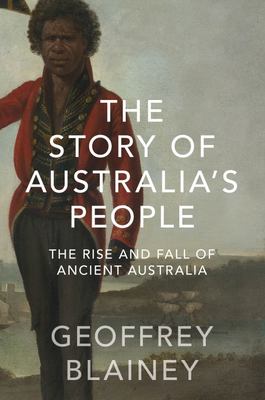 $49.99
AUD
Category: AUSTRALIANA
The vast continent of Australia was settled in two main streams, far apart in time and origin. The first came ashore some 50,000 years ago when the islands of Australia, Tasmania and New Guinea were one. The second began to arrive from Europe at the end of the eighteenth century. Each had to come to ter ms with the land they found, and each had to make sense of the other. The long Aboriginal occupation of Australia witnessed spectacular changes. The rising of the seas isolated the continent and preserved a nomadic way of life, while agriculture was revolutionising other parts of the world. Over millennia, the Aboriginal people mastered the land's climates, seasons and resources. Traditional Aboriginal life came under threat the moment Europeans crossed the world to plant a new society in an unknown land. That land in turn rewarded, tricked, tantalised and often defeated the new arrivals. The meeting of the two cultures is one of the most difficult and complex meetings in recorded history. In this book Professor Geoffrey Blainey returns first to the subject of his celebrated works on Australian history, Triumph of the Nomads (1975) and A Land Half Won (1980), retelling the story of our history up until 1850 in light of the latest research. He has changed his view about vital aspects of the Indigenous and early British history of this land, and looked at other aspects for the first time. Compelling, groundbreaking and brilliantly readable, The Story of Australia's People: The Rise and Fall of Ancient Australia is the first instalment of an ambitious two-part work, and the culmination of the lifework of Australia's most prolific and wide-ranging historian. ...Show more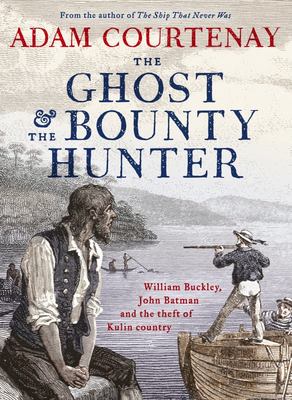 $29.99
AUD
Category: AUSTRALIANA
By the bestselling author of The Ship That Never WasJust after Christmas 1803, convict William Buckley fled an embryonic settlement in the land of the Kulin nation (now the Port Phillip area), to take his chances in the wilderness. A few months later, the local Aboriginal people found the six-foot-five former soldier near death. Believing he was a lost kinsman returned from the dead, they took him in, and for thirty-two years Buckley lived as a Wadawurrung man, learning his adopted tribe's language, skills and methods to survive.The outside world finally caught up with Buckley in 1835, after John Batman, a bounty hunter from Van Diemen's Land, arrived in the area, seeking to acquire and control the perfect pastureland around the bay. What happened next saw the Wadawurrung betrayed and Buckley eventually broken. The theft of Kulin country would end in the birth of a city. The frontier wars had begun.By the bestselling author of The Ship That Never Was, The Ghost and the Bounty Hunter is a fascinating and poignant true story from Australian colonial history. ...Show more