$32.99
AUD
Category: Crime Fiction | Series: Jack Reacher Ser. | Reading Level: very good
Jack Reacher is back in a brand new white-knuckle read from Lee Child, creator of 'today's James Bond, a thriller hero we can't get enough of' (Ken Follett). Jack Reacher is a former military cop, trained to notice things. He's on a Greyhound bus, watching an elderly man sleeping in his seat, with a fat envelope of cash hanging out of his pocket. Another passenger is watching too ... obviously hoping to get rich quick. When the mugger finally makes his move, Reacher rides to the rescue. The old man is grateful, yet he turns down Reacher's offer to help him home. He's vulnerable, scared, and clearly in big, big trouble. Elsewhere in the city, two ruthless rival criminal gangs, one Albanian, the other Ukrainian, are competing for control. Do they have a life-and-death hold on the old guy? Will Reacher sit back and let bad things happen? Or can he twist the situation to everyone's benefit? 'This is a random universe,' he says. 'Once in a blue moon things turn out just right. The odds are better with Reacher involved. That's for damn sure.   ...Show more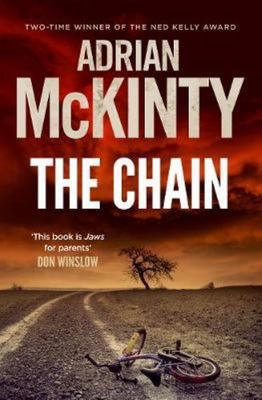 $32.99
AUD
Category: Crime Fiction | Reading Level: 2 Crime
You just dropped off your child at the bus stop. A panicked stranger calls your phone. Your child has been kidnapped.The stranger then explains that their child has also been kidnapped, by a completely different stranger. The only way to get your child back is to kidnap another child - within 24 hours. Your child will be released only when the next victim's parents kidnap yet another child. And most importantly, the stranger explains, if you don't kidnap a child, or if the next parents don't kidnap a child, your child will be murdered. You are now part of The Chain.   ...Show more
$22.99
AUD
Category: Crime Fiction | Reading Level: good
Critics are calling I AM PILGRIM: "Unputdownable." --Booklist "The best book of 2014." --Suspense Magazine "The next Girl with the Dragon Tattoo." --The New York Post A breakneck race against time...and an implacable enemy. An anonymous young woman murdered in a run-down hotel, all identifying character istics dissolved by acid. A father publicly beheaded in the blistering heat of a Saudi Arabian public square. A notorious Syrian biotech expert found eyeless in a Damascus junkyard. Smoldering human remains on a remote mountainside in Afghanistan. A flawless plot to commit an appalling crime against humanity. One path links them all, and only one man can make the journey. Pilgrim. ...Show more
$32.99
AUD
Category: Crime Fiction | Series: Cormac Reilly Ser.
The heart-stopping new book in the Cormac Reilly series, by the bestselling author of The Ruin and The Scholar. When Peter Fisher is called to the scene of a supposed prank call, his annoyance turns to terror when he realises this is no joke. A young boy says he witnessed a little girl being bundled int o the boot of a car, and Peter believes him. DI Cormac Reilly and Peter search frantically for answers, but find obstacles put in their way by the one person who should be helping them: Superintendent Bryan Murphy. Frustrated and severely short-staffed, Peter and Cormac are pushed to breaking point, resulting in a fatal mistake. Cormac is suspended from duty and Peter is banished to a tiny town on the West Coast of Ireland, where's he's tasked with doing the paperwork in a murder investigation that's supposed to have been resolved. But something isn't adding up, including the mysterious appearance of a young woman and her nine-year-old daughter, who hasn't spoke a word in months . . .   ...Show more
$32.99
AUD
Category: Crime Fiction
Number One New York Times bestselling author Kathy Reichs returns with her nineteenth riveting novel featuring forensic anthropologist Temperance Brennan, who must use all her tradecraft to discover the identity of a faceless corpse, its connection to a decade-old missing child case, and why the dead ma n had her phone number. It's sweltering in Charlotte, North Carolina and Temperance Brennan, still recovering from neurosurgery following an aneurysm, is battling nightmares, migraines, and what she thinks might be hallucinations when she receives a series of mysterious text messages, each containing a new picture of a corpse that is missing its face and hands. Immediately, she's anxious to know who the dead man is, and why the images were sent to her. An identified corpse soon turns up, only partly answering her questions. To win answers to the others, including the man's identity, she must go rogue. With help from a number of law enforcement associates including her Montreal beau Andrew Ryan and the always-ready-with-a-smart-quip, ex-homicide investigator Skinny Slidell, and utilizing new cutting-edge forensic methods, Tempe draws closer to the astonishing truth. But the more she uncovers, the darker and more twisted the picture becomes ... Praise for Kathy Reichs: 'Kathy Reichs writes smart--no, make that brilliant--mysteries that are as realistic as non-fiction and as fast-paced as the best thrillers about Jack Reacher or Alex Cross' James Patterson 'Kathy Reichs continues to be one of the most distinctive and talented writers in the genre. Her legions of readers worldwide will agree with me when I declare that the more books she writes, the more enthusiastic fans she'll garner' Sandra Brown 'Each book in Kathy Reichs's fantastic Temperance Brennan series is better than the last. They're filled with riveting twists andturns. No matter how many novels she writes, I just can't get enough!' Lisa Scottoline 'Reichs always delivers a pulse-pounding story' Publisher's Weekly 'Every minute in the morgue with Tempe is golden' The New York Times Book Review 'Bloody good beach reading!' USA Today 'Brennan is a winner, and so is Reichs' Daily News 'This is Kathy Reichs as maybe you've never read her before. The story starts like a pistol shot and fires nonstop through over three hundred layered pages. The twists are meticulously planned and thrown like bamboozling curves on the edge of the plate. But you will see new layers to the brilliant Tempe Brennan that may surprise you. Read this book. It was created by a master of the genre who knocks it out of the park.' David Baldacci, bestselling author of One Good Deed and Redemption 'Nobody writes a more imaginative thriller than Kathy Reichs or crafts a better sentence. Her latest forensic investigation, A Conspiracy of Bones, rivets with its non-stop pursuit of some of the vilest villains ever.' Clive Cussler, bestselling author of Night Probe and Sahara 'Sinister and chilling. In Tempe Brennan's riveting return to the investigative trail, she suddenly finds herself caught in a tangled web. Who can she trust? Maybe not even herself. Bones is back and better than ever.' Lisa Gardner, bestselling author of Never Tell, Look for Me, and Right Behind You 'A Conspiracy of Bones shows off Kathy Reichs' dazzling new level of plotting mastery. A thrilling read from one of my favorite writers.' Karin Slaughter, bestselling author of The Lost Widow, Pieces of Her, and Cop Town ...Show more
$32.99
AUD
Category: Crime Fiction | Series: Martin Scarsden
  The gripping new Martin Scarsden novel. She breathes deeply, trying to quell the rising sense of panic. A detective came to her home, drugged her and kidnapped her. She tries to make sense of it, to imagine alternatives, but only one conclusion is possible: it's the past, come to claim her.  Martin Scarsden's new life seems perfect, right up until the moment it's shattered by a voicemail: a single scream, abruptly cut off, from his partner Mandalay Blonde. Racing home, he finds an unconscious man sprawled on the floor and Mandy gone. Someone has abducted her. But who, and why? So starts a twisting tale of intrigue and danger, as Martin probes the past of the woman he loves, a woman who has buried her former life so deep she has never mentioned it. And for the first time, Mandy finds denial impossible, now the body of a mystery man has been discovered, a man whose name she doesn't know, a man she was engaged to marry when he died. It's time to face her demons once and for all; it's time she learned how to trust.  Set in a Sydney riven with corruption and nepotism, privilege and power, Trust is the third riveting novel from award-winning and internationally acclaimed writer Chris Hammer. 'The best Australian crime novel since Peter Temple's The Broken Shore.' - The Times on Silver   ...Show more
$19.99
AUD
Category: Crime Fiction | Series: The\Cormoran Strike Ser. | Reading Level: General Adult
The #1 internationally bestselling series, soon to be a major TV series on HBO   "Strike shares a trait with many great fictional detectives: He is darn good company." -- Harlan CobenWhen novelist Owen Quine goes missing, his wife calls in private detective Cormoran Strike. At first, Mrs. Quine thinks her husband has just gone off by himself for a few days, as he has done before, and asks Strike to find him and bring him home. But as Strike investigates, he discovers that Quine has just completed a manuscript revealing poisonous secrets about almost everyone he knows. If the novel were to be published, it would ruin lives--meaning that there are lots of influential people who might want him silenced.When Quine is found brutally murdered under bizarre circumstances, Strike and Robin, his determined young assistant, embark on a race against time to understand the motivations of a ruthless killer, a killer unlike any they've encountered before...A compulsively readable novel in the highly acclaimed Cormoran Strike series, The Silkworm has unforgettable twists at every turn. ...Show more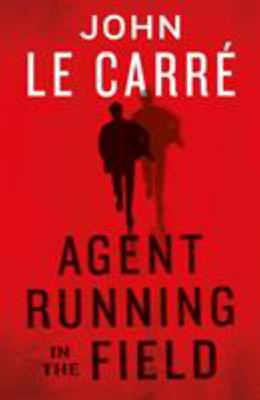 $32.99
AUD
Category: Crime Fiction | Reading Level: very good
The greatest chronicler of the age turns his incisive gaze to the tumultuous present in this superb new thriller.Nat, a 47 year-old veteran of Britain's Secret Intelligence Service, believes his years as an agent runner are over. He is back in London with his wife, the long-suffering Prue. But with the growing threat from Moscow Centre, the office has one more job for him. Nat is to take over The Haven, a defunct substation of London General with a rag-tag band of spies. The only bright light on the team is young Florence, who has her eye on Russia Department and a Ukrainian oligarch with a finger in the Russia pie.Nat is not only a spy, he is a passionate badminton player. His regular Monday evening opponent is half his age: the introspective and solitary Ed. Ed hates Brexit, hates Trump and hates his job at some soulless media agency. And it is Ed, of all unlikely people, who will take Prue, Florence and Nat himself down the path of political anger that will ensnare them all. Agent Running in the Field is a chilling portrait of our time, now heartbreaking, now darkly humorous, told to us with unflagging tension by the greatest chronicler of our age.   ...Show more
$32.99
AUD
Category: Crime Fiction
From the bestselling author of The Secrets She Keeps and Good Girl, Bad Girl comes a new thriller featuring the brilliant forensic psychologist Cyrus Haven as he becomes embroiled in an explosive murder case with disturbing origins. Criminal psychologist Cyrus Haven and Evie Cormac return in this mesmer izing new thriller from internationally bestselling author Michael Robotham, a writer Stephen King calls "an absolute master...with heart and soul." Who is Evie, the girl with no past, running from? She was discovered hiding in a secret room in the aftermath of a terrible crime. Her ability to tell when someone is lying helped Cyrus crack an impenetrable case in Good Girl, Bad Girl. Now, the closer Cyrus gets to uncovering answers about Evie's dark history, the more he exposes Evie to danger, giving her no choice but to run. Ultimately, both will have to decide if some secrets are better left buried and some monsters should never be named... ...Show more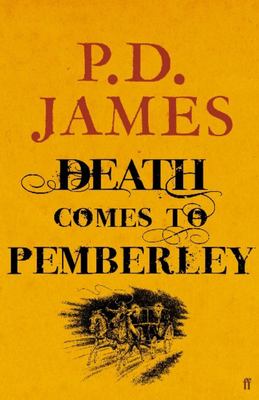 $34.99
AUD
Category: Crime Fiction
The year is 1803, and Darcy and Elizabeth have been married for six years. There are now two handsome and healthy sons in the nursery, Elizabeth's beloved sister Jane and her husband Bingley live nearby and the orderly world of Pemberley seems unassailable. But all this is threatened when, on the eve of the annual autumn ball, the guests are preparing to retire for the night when a chaise appears, rocking down the path from Pemberley's wild woodland. As it pulls up, Lydia Wickham - Elizabeth's younger, unreliable sister - stumbles out screaming that her husband has been murdered. Inspired by a lifelong passion for the work of Jane Austen, PD James masterfully recreates the world of Pride and Prejudice, and combines it with the excitement and suspense of a brilliantly-crafted crime story. Death Comes to Pemberley is a distinguished work of fiction, from one of the best-loved, most- read writers of our time. ...Show more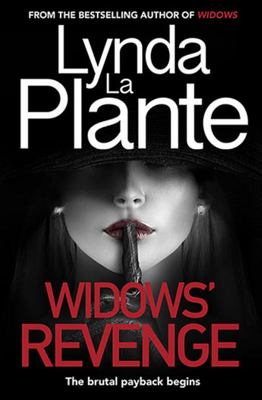 $29.99
AUD
Category: Crime Fiction | Reading Level: near fine
Dolly, Linda, Shirley and Bella are back. And this time it's a fight to the finish. The sequel to Lynda La Plante's groundbreaking thriller, Widows.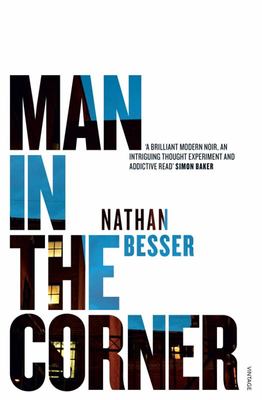 $32.99
AUD
Category: Crime Fiction
If you let decisions happen to you, rather than making decisions, what will happen to you? Can you become someone else without the world noticing? When David's wife confesses that she used to be a prostitute, the revelation doesn't disturb him, he considers it simply an error of youth. But the following night David collapses from a rare brain disease and within a few months his world is turned upside down. It was a perfectly acceptable life u successful business, happy marriage, two children - why then has David embroiled himself in an identity-theft crime worth millions of dollars? Why is he taking instructions from the oddly eloquent, handsome criminal, Ben Strbic? David can't quite understand the run of events that has led him here, only that he must continue riding it to the very end. As the days and months progress, a scam that was meant to be straightforward becomes a perilous mystery unfolding in David's very own life. This remarkable debut announces Nathan Besser as a major Australian talent. ...Show more