$18.95
AUD
Category: ANIMAL | Series: Michelin Green Guides
Entertaining and informative text accompanied by action photography. The cast of Insects includes bees, witchetty grubs, butterflies, moths, roaches, grasshoppers and many more.
$18.99
AUD
Category: ANIMAL | Series: The\Green Guides Ser.
Books of the Green Guide series are not field guides, and so do not include entries for every species. Rather, the focus is on the species commonly found in Australia. Each description is accompanied by a photograph of that species. The information is presented equally across two types of spreads. The f irst type, the 'field guide spread', provides information on each species or group and is accompanied by a photograph and distribution map. The second type, the 'gee whiz' spread, reveals fascinating facts about behaviour and practical information on how, when and where to find the species being discussed. These spreads may also provide tips on viewing, photography, identification, understanding the creatures calls and advice on field work. Where appropriate, fact panels appear throughout the text. These provide additional fascinating facts relating to the information on the spread or environmental - 'green' - snippets. ...Show more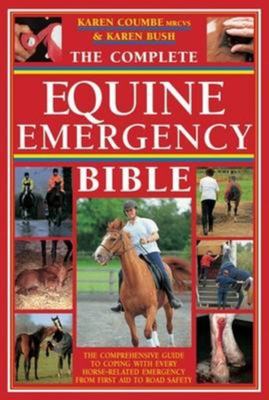 $26.99
AUD
Category: Horse | Reading Level: General Adult
"The Complete Equine Emergency Bible" offers comprehensive advice on exactly what to do should you, your horse or a friend become injured when out riding or at the stable yard. Many different topics are covered from minor horse injuries such as surface wounds to more serious accidents such as broken bon es or eye injuries. Rider accidents discussed include sprains, concussion and shock. Accident prevention, both in the stable yard and on your horse is also discussed in detail, including safety at home and when out hacking, what to wear and how to avoid problems. ...Show more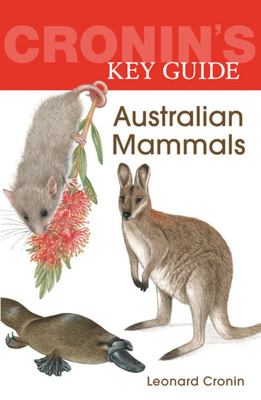 $35.00
AUD
Category: ANIMAL | Series: Key guide series
An indispensable guide to Australia's fascinating monotremes, marsupials, and placental mammals. This book, the third in the Cronin's Key Guide series, is packed with information about the behavior, development, food, and habitat of Australia's remarkable mammals. Each entry fully describes a species an d its way of life; it even includes clues for finding certain obscure, often nocturnal, creatures by the telltale traces they leave behind. Colorfully illustrated throughout with detailed artwork and with maps showing where each animal occurs, this is a handy family reference or a perfect guide for the bushwalker or traveler. ...Show more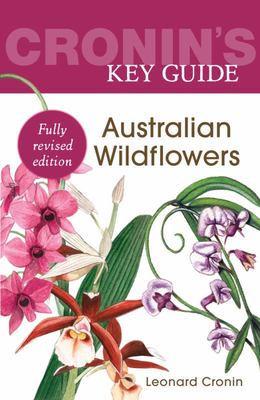 $35.00
AUD
Category: ANIMAL
This is both a field guide for travelers and a reference book for the home library. It covers more than 590 wildflowers from all parts of the continent. Each species is beautifully illustrated and described in clear, concise language including leaves, flowers, fruit, flowering season, and habitat. There is a distribution maps for every species. ...Show more
$45.00
AUD
Category: ANIMAL | Reading Level: General Adult
Bird guide that records the various species and population distribution of birds in Australia, first published in 1980. This 7th edition includes over 750 revised distribution maps, over 2500 large individual bird portraits and revisions to 26 colour plates, including 5 species illustrated for the first time. Includes information on colours and field markings, recognising and approaching various birds, using binoculars, bird migration, classifying and naming birds, and bird families. Includes maps, index and glossary. Pizzey was a Member of the Order of Australia and an Honorary Associate in Ornithology at the Museum of Australia. Knight was an illustrator with the CSIRO for 30 years. Menkhorst is the author of 'The Field Guide to Mammals'. ...Show more
$39.99
AUD
Category: ANIMAL
A very useful and eye-opening book which will inspire people to step outside their front doors and discover the amazing world of wildlife that is all around us. Packed full of inspiring stories and tips, each chapter enthuses readers about the incredible variety of wildlife experiences and species that can be found close to home, and helps them to 'tune in' to nature. If you thought you knew everything there was to know about your local wildlife, and seen everything there is to see, then think again. This unique guide to the birds, animals and invertebrates that can be found close to the average Australian home will offer useful help and advice to all nature enthusiasts, whether long-standing converts or just starting out. ...Show more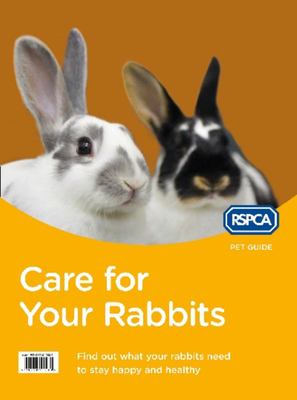 $12.99
AUD
Category: ANIMAL | Series: RSPCA Pet Guides
Published in association with the RSPCA, the UK's leading animal welfare charity, this practical family guide is full of expert advice on how to choose a rabbit and how best to look after it. If you already own or are planning to buy a rabbit this easy-to-use introductory guide is a must. Clearly illus trated with colour photographs throughout, it covers all aspects of daily care including housing, feeding, handling, hygiene, grooming, exercise and first aid. Published in association with the experts at the RSPCA, this book will help you ensure that you are giving your rabbit the best possible care. ...Show more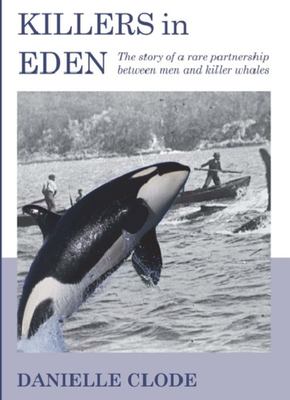 $29.95
AUD
Category: ANIMAL
For a century, the killer whales of Twofold Bay herded baleen whales towards the harpoons of local whalers, helping them hunt and sharing the rewards. It was a life of industry, adventure and a strange and rare partnership between whale and man. In Killers in Eden, Danielle Clode explores how this relat ionship between whaler and killer whale developed. Using our knowledge of killer whales to entangle fact from myth, Danielle uncovers the truly remarkable history of the killers in Eden. ...Show more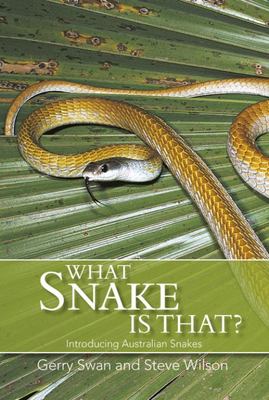 $27.99
AUD
Category: ANIMAL
There is no doubt about it, snakes are fascinating. They may not always inspire affection, but they certainly generate interest. This complete guide to identifying snakes is written by expert authors and features full-colour photographs.
$29.99
AUD
Category: ANIMAL
The remarkable relationships between our often cheeky birds and humans in Australian backyards all over the country are revealed with humour and charm. An ideal gift for any bird lover.