$18.95
AUD
Category: ANIMAL | Series: Michelin Green Guides
Entertaining and informative text accompanied by action photography. The cast of Insects includes bees, witchetty grubs, butterflies, moths, roaches, grasshoppers and many more.
$18.99
AUD
Category: ANIMAL | Series: The\Green Guides Ser.
Books of the Green Guide series are not field guides, and so do not include entries for every species. Rather, the focus is on the species commonly found in Australia. Each description is accompanied by a photograph of that species. The information is presented equally across two types of spreads. The f irst type, the 'field guide spread', provides information on each species or group and is accompanied by a photograph and distribution map. The second type, the 'gee whiz' spread, reveals fascinating facts about behaviour and practical information on how, when and where to find the species being discussed. These spreads may also provide tips on viewing, photography, identification, understanding the creatures calls and advice on field work. Where appropriate, fact panels appear throughout the text. These provide additional fascinating facts relating to the information on the spread or environmental - 'green' - snippets. ...Show more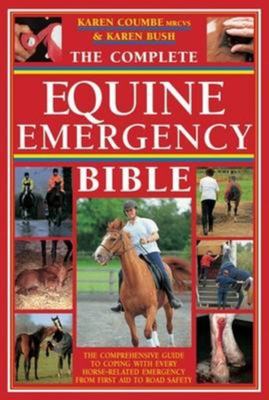 $26.99
AUD
Category: Horse | Reading Level: General Adult
"The Complete Equine Emergency Bible" offers comprehensive advice on exactly what to do should you, your horse or a friend become injured when out riding or at the stable yard. Many different topics are covered from minor horse injuries such as surface wounds to more serious accidents such as broken bon es or eye injuries. Rider accidents discussed include sprains, concussion and shock. Accident prevention, both in the stable yard and on your horse is also discussed in detail, including safety at home and when out hacking, what to wear and how to avoid problems. ...Show more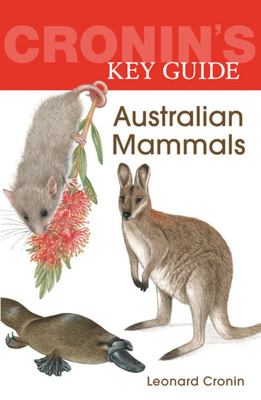 $35.00
AUD
Category: ANIMAL | Series: Key guide series
An indispensable guide to Australia's fascinating monotremes, marsupials, and placental mammals. This book, the third in the Cronin's Key Guide series, is packed with information about the behavior, development, food, and habitat of Australia's remarkable mammals. Each entry fully describes a species an d its way of life; it even includes clues for finding certain obscure, often nocturnal, creatures by the telltale traces they leave behind. Colorfully illustrated throughout with detailed artwork and with maps showing where each animal occurs, this is a handy family reference or a perfect guide for the bushwalker or traveler. ...Show more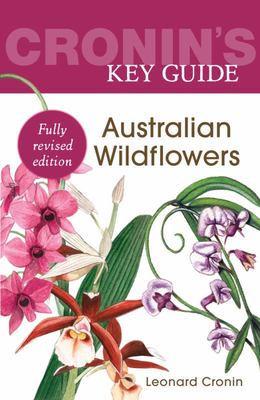 $35.00
AUD
Category: ANIMAL
This is both a field guide for travelers and a reference book for the home library. It covers more than 590 wildflowers from all parts of the continent. Each species is beautifully illustrated and described in clear, concise language including leaves, flowers, fruit, flowering season, and habitat. There is a distribution maps for every species. ...Show more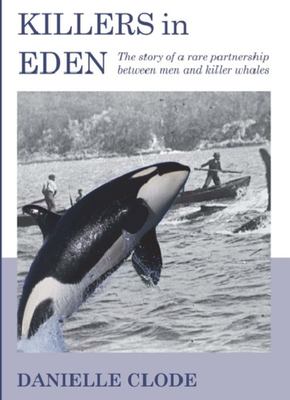 $29.95
AUD
Category: ANIMAL
For a century, the killer whales of Twofold Bay herded baleen whales towards the harpoons of local whalers, helping them hunt and sharing the rewards. It was a life of industry, adventure and a strange and rare partnership between whale and man. In Killers in Eden, Danielle Clode explores how this relat ionship between whaler and killer whale developed. Using our knowledge of killer whales to entangle fact from myth, Danielle uncovers the truly remarkable history of the killers in Eden. ...Show more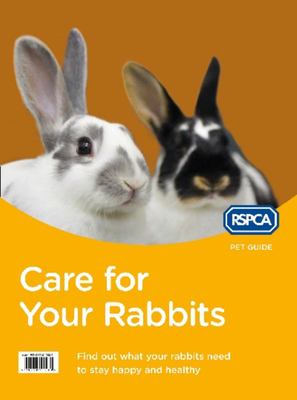 $12.99
AUD
Category: ANIMAL | Series: RSPCA Pet Guides
Published in association with the RSPCA, the UK's leading animal welfare charity, this practical family guide is full of expert advice on how to choose a rabbit and how best to look after it. If you already own or are planning to buy a rabbit this easy-to-use introductory guide is a must. Clearly illus trated with colour photographs throughout, it covers all aspects of daily care including housing, feeding, handling, hygiene, grooming, exercise and first aid. Published in association with the experts at the RSPCA, this book will help you ensure that you are giving your rabbit the best possible care. ...Show more
$29.99
AUD
Category: ANIMAL
The remarkable relationships between our often cheeky birds and humans in Australian backyards all over the country are revealed with humour and charm. An ideal gift for any bird lover.
$32.99
AUD
Category: ANIMAL
At a riverbank in Africa's Serengeti, thousands of migrating wildebeest try desperately to cross as terrifying crocs feast on the galloping herds - which must attempt the river for a chance at survival. In the Falkland Islands, the albatross - king of migrations - journeys thousands of miles to nest des pite the deadly cara, a predatory raptor. For countless animals species, migration is a dramatic, dangerous, and crucial undertaking...one that is portrayed in vivid color and unflinching candour in this magnificent book, companion to the 10-hour documentary from National Geographic. The book follows the sequence of the film, with each section highlighting a factor that makes these epic journeys essential. "The Need for Speed" documents migration as a race against time, in which freezing temperatures or scorching heat usher in a crisis. Incredible photographs document activity along the Mississippi Flyway, which teems with long-distance travellers: red-winged blackbirds, white pelicans, tundra swans, and the birds of prey that patrol the skies. In "The Need to Feed", the annual search for greener pastures means life must go on the march as hungry predators lie in wait. Dramatic stills show as many as 40,000 walrus trying to evade 200 polar bears...and a jungle terrorised by nature's perfect killer: millions of voracious ants that work as one to overwhelm other species. "The Need to Lead" explains that migrations need generals, admirals and pioneers. How well the leaders keep their charges in line and on track will determine a species' fate. And in "The Need to Breed", the drive to renew the species forces every generation to risk it all. We experience the Falkland Islands, where aggressive, multi-ton elephant seals battle for the right to breed, and the lush rain forest canopy, where primates gather to feed and mate while smaller creatures glide from tree to tree. In every instance, both the migrating herds and the predators they sustain are faced with a new threat: global climate shift. Safe havens are vanishing, and migrating animals must stay one step ahead of a changing planet. Their struggle to survive despite mounting odds, set against the incomparable beauty of the natural world, fills this magnificently photographed book with drama, fascination, and beauty. ...Show more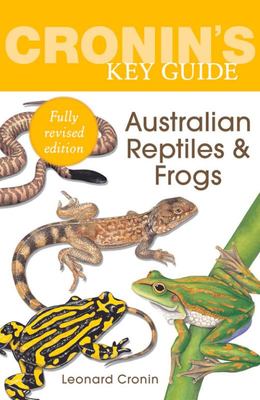 $35.00
AUD
Category: ANIMAL
An indispensable introduction to identifying Australian reptiles and frogs from the one of Australia's foremost natural historians.
$19.99
AUD
Category: ANIMAL | Series: Green Guide Ser.
This text is intended as an introduction to the habitats of the spiders of Australia, and to those Australian groups that are particularly common, interesting or significant to humans. Organized into behavioural categories, the five sections cover ancient spiders, roving spiders, sit-and-wait spiders, s nare makers and web-weavers. The individual species or group entries describe key characteristics such as where they are found, food requirements and behavioural habits, and each entry is accompanied by a colour photograph. A key feature is the gee whiz spread which aims to answer many of the most common questions about why spiders do what they do and reveals facts and practical information for the amateur enthusiast. ...Show more