$14.99
AUD
Category: CHILDREN | Series: Bluey
Join Bluey for a fun day at the beach. What will you discover along the way? While Mum is off for a walk along the beach, Bluey discovers a beautiful shell. She runs to show Mum and has a series of encounters that will both excite and test her in unexpected ways. Bluey has been a phenomenal success sinc e airing on ABC KIDS in October 2018, amassing legions of dedicated fans and taking the coveted position of being the most watched program ever on ABC iView, with over 100 million plays. It has also topped the Australian iTunes Kids Chart with the series peaking at #1 and consistently remaining in the Top 5. ...Show more
$15.99
AUD
Category: Baby Books | Series: Axel Scheffler's Flip Flaps
Little readers will adore flipping Axel Scheffler's animals again and again to see what crazy creatures they can create - and to find out what strange noises they make too!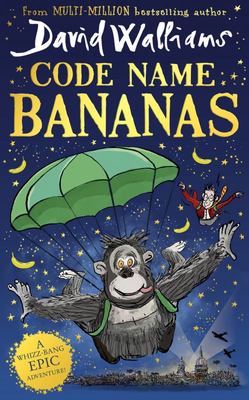 $22.99
AUD
Category: CHILDREN
1940. Britain is at war with Nazi Germany. Eleven-year-old Eric spends his days at the place that makes him most happy: London Zoo. And there's one animal in particular he loves: Gertrude the gorilla. With bombs falling all over London, Eric must rescue Gertrude. Together with his Uncle Sid, a keeper at the zoo, the three go on the run. But while hiding out at the seaside they uncover a top-secret Nazi plot… Join David Walliams on this action-packed, laugh-out-loud adventure for all the family! ...Show more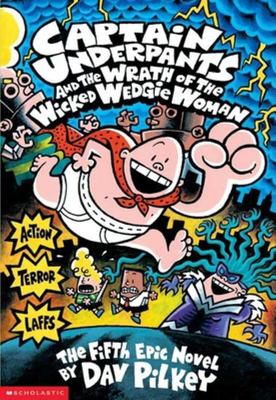 $12.99
AUD
Category: CHILDREN | Series: Captain Underpants | Reading Level: 7+
George and Harold have really done it this time...they've created a MONSTER. She's faster, smarter, and more evil than anything the world has seen before--she's Wedgie Woman. With the help of her horrible robots and her horrendous hairdo, Wedgie Woman is on a mission to take over the world, and she'll give a whopping wedgie to anyone who stands in her way--including Captain Underpants. Will Wedgie Woman's wicked ways spell the end for our heroes? You'll have to read the book to find out. And in the meantime...watch your back. ...Show more
$17.99
AUD
Category: Baby Books | Series: Axel Scheffler's Flip Flap | Reading Level: Children's - Kindergarten, Age 5-6
"What do you get if you cross a whale with a jellyfish? Why a whellyfish of course!"--Back cover. This book will delight young readers as they flip the pages to make all sorts of different and unknown animals! They also learn about various marine creatures at the same time.
$45.00
AUD
Category: CHILDREN
A mythical monster, a kingdom in peril, an adventure that will test two children's bravery to the limit. Discover a brilliantly original fairy tale about the power of hope and friendship to triumph against all odds, from one of the world's best storytellers. The kingdom of Cornucopia was once the happie st in the world. It had plenty of gold, a king with the finest moustaches you could possibly imagine, and butchers, bakers and cheesemongers whose exquisite foods made a person dance with delight when they ate them. Everything was perfect – except for the misty Marshlands to the north which, according to legend, were home to the monstrous Ickabog. Anyone sensible knew that the Ickabog was just a myth, to scare children into behaving. But the funny thing about myths is that sometimes they take on a life of their own. Could a myth unseat a beloved king? Could a myth bring a once happy country to its knees? Could a myth thrust two children into an adventure they didn't ask for and never expected? If you're feeling brave, step into the pages of this book to find out… A beautiful hardback edition, perfect for sharing and gift-giving. Brought to life with full-colour illustrations by the young winners of The Ickabog competition.   ...Show more
$14.99
AUD
Category: CHILDREN | Series: Diary of an Awesome Friendly Kid
Rowley's best friend Greg Heffley has been chronicling his middle-school years in thirteen Diary of a Wimpy Kid journals . . . and counting. But it's finally time for readers to hear directly from Rowley in a journal of his own. In Diary of an Awesome Friendly Kid, Rowley writes about his experiences a nd agrees to play the role of biographer for Greg along the way. (After all, one day Greg will be rich and famous, and everyone will want to know his life's story.) But Rowley is a poor choice for the job, and his "biography" of Greg is a hilarious mess. Diary of an Awesome Friendly Kid: Rowley Jefferson's Journal offers readers a new way to look at the Wimpy world—one fans won't want to miss! ...Show more
$35.00
AUD
Category: CHILDREN
The Sunday Times Bestseller and New York Times Bestseller. A book of hope for uncertain times. 'Feeling a little blue? Meet the new Winnie the Pooh.' The Daily Mail 'A wonderful work of art and a wonderful window into the human heart' Richard Curtis Enter the world of Charlie's four unlikely friends, di scover their story and their most important life lessons. The conversations of the boy, the mole, the fox and the horse have been shared thousands of times online, recreated in school art classes, hung on hospital walls and turned into tattoos. In Charlie's first book, you will find his most-loved illustrations and some new ones too.     ...Show more
$15.99
AUD
Category: CHILDREN | Series: Axel Scheffler's Flip Flap
What do you get if you cross a mighty Tyrannosaurus rex with a fearsome Triceratops? It's a Tyrannotops, of course! And how about a giant Diplodocus with a soaring Pterodactyl? Why, that's a Diplodactyl! With over 121 possible prehistoric creations, silly names and strange noises to make you giggle, thi s new Flip Flap book is perfect for preschoolers and ideal for dinosaur fans. With a hilarious rhyming text and brilliant illustrations from Axel Scheffler, simply flip the pages to create some seriously silly mixed-up dinosaurs. ...Show more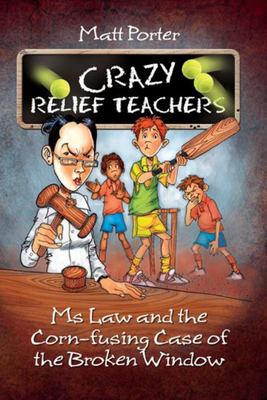 $14.99
AUD
Category: CHILDREN | Series: Crazy Relief Teachers Ser.
Outback Creek Primary School is so remote there are no suitable teachers to fill the grade six vacancy so as a temporary solution the school hires legal-eagle, Ms Law. After a window is broken, Ms Law instantly turns the classroom into a courtroom and sets about planning a trial to determine who is guil ty. It looks certain someone will be found guilty until forensic evidence, an expert witness and a scientific explanation of why popcorn pops might convince Ms Law otherwise. Ms Law and the Corn-fusing Case of the Broken Window is the second book in the Crazy Relief Teacher Series. ...Show more
$14.99
AUD
Category: CHILDREN | Series: Our Australian Girl | Reading Level: 10-13
It's 1901 . . . and even the death of Queen Victoria can't stop the growing excitement as Melbourne gets ready to celebrate Federation – on Rose's birthday!  Meanwhile at school, Rose loves being involved in the cricket team.  She's so focused on the game coming up that she almost doesn't notice Abigail acting strangely.  What's wrong with Rose's best friend?  And can Rose help?Join Rose in the final of four exciting stories about a Federation girl who's determined to do things her way! ...Show more