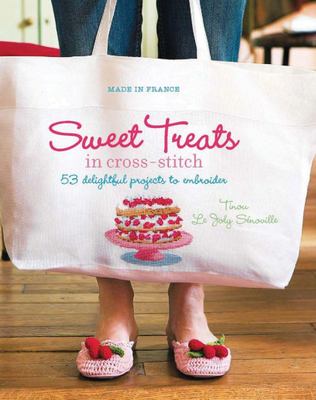 $34.99
AUD
Category: Sewing | Series: Made in France
Strawberry shortcakes, plump macarons, toffee apples and ice-cream sundaes - these mouthwatering motifs in delicious colours will inspire you to create beautiful gifts and accessories for the home. The 53 projects in Sweet Treats in Cross-Stitch include placemats, napkins, bibs, bags, aprons, cushions a nd tea towels but once you've mastered this simple stitch the possibilities are endless. ...Show more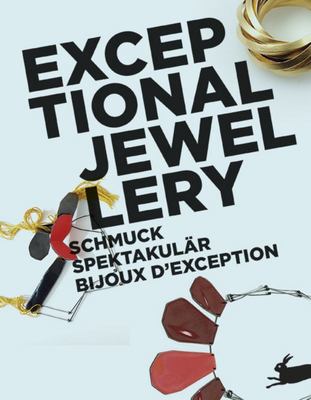 $34.99
AUD
Category: General
EXCEPTIONAL JEWELLERY contains a stunning collection of the best and most extraordianry modern jewellery designs. Included are profiles and interviews with cutting-edge designers from all over the world.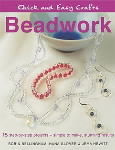 Beadwork
by Robin Bellingham
$34.99
AUD
Category: CRAFT | Series: Quick and Easy Crafts
Quick and Easy Crafts is a new series of practical books aimed at crafters with little or no knowledge of the subjects. Each title in the series takes a popular craft and illustrates how easy it is to create simple and stylish items. Each book contains 15 step-by-step projects, all with clear instructio ns and photographs and includes useful tips throughout. The finished item is photographed in full colour and many of the projects include a variation or alternative design idea. A comprehensive Basics section at the beginning of each book gives essential information on tools and materials and important techniques. Beadwork is a wonderful craft subject as so many different effects can be created with minimal equipment and easily learnt skills. Beads come in all shapes and sizes and can be used to embellish items, such as cushions and bags as well as to create delicate jewellery items, from earrings to bracelets. The projects use a variety of techniques, including stringing, embroidery and weaving. With its easy-to-follow approach and contemporary design, this craft series allows the reader to create fabulous, unique projects at home for a fraction of the retail cost. ...Show more
$39.99
AUD
Category: CRAFT
Looking for a simpler, more natural way of working with wood? Create beautiful wooden objects from fresh green wood by becoming skilled in the crafts of whittling, axe-based furniture making, and turning. With green woodworking there's no need for costly materials and machinery. All you need to begin c rafting is a log, an axe, and a hand knife. Starting with the selection and splitting of your very first log, let Wood Craft show you all the techniques of green woodworking and guide you step by step through a series of rewarding projects. Learn to carve your own spoons, bowls, shrink pots, and other objects; construct simple pieces of furniture, such as a frame stool and side table; discover how to turn wood on a pole lathe in order to construct a full chair with turned legs and back rest. Wood Craft brings up-to-date a newly resurgent folk craft and makes it truly accessible to all - no workshop required. So what are you waiting for? Get in touch with nature and find harmony working with your hands. ...Show more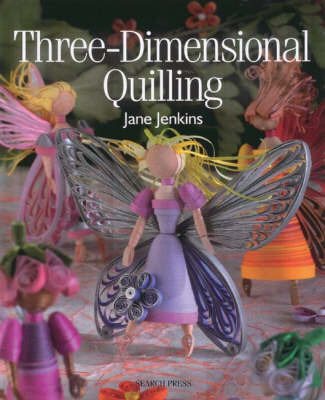 $24.99
AUD
Category: CRAFT
Jane Jenkins shows how to master three-dimensional quilling in this informative and inspiring book. Step by step photographs and clear instructions explain how to make the basic coils required, and five fabulous projects show how to create quirky three-dimensional characters. Learn how to make fun finge r puppets, a frog with long, lanky legs, a wonderfully curly poodle, a fairy and an angel. ...Show more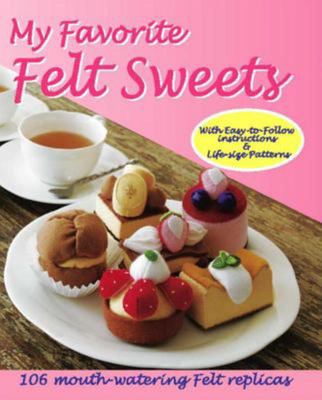 My Favorite Felt Sweets - 106 Mouth-Watering Felt Replicas
by Atsuko Sagara (Editor); Yoko Sanjo (Editor); Mieko Baba (Editor); Sumihiro Uota (Illustrator); Ritsuko Fujita (Photographer); Yoko Ishiguro (Translator); Joie Staff
$29.99
AUD
Category: Sewing
"Japanese" and "cute" are today's hot buzzwords among crafters. Add in "felt" and you've got the perfect recipe for fun. My Favorite Felt Sweets blends these three ingredients into a charming volume that will delight style-savvy craft enthusiasts everywhere. The book offers detailed, easy-to-follow dir ections, as well as life-sized patterns, for 106 different projects. Sheets of colored felt and basic sewing skills (and sometimes a little glue for the final, decorative touches) are all that are required to whip up these luscious-looking and guilt-free confections. From petit fours to birthday cakes, tartlets, madeleines and cigar sticks to gingerbread men and fortune cookies - here are the makings of hours of enjoyment and richly rewarding creative endeavors. CONTENTS CONFECTIONERY      Birthday Cake with Fruits      Square Cake      Rose Basket de Chocolate      Tea Chiffon Cake      Petit Fours      Petit Fours & Tartlets      Pound Cakes      Cigar Sticks & Baumkuchen     Macaroons      Florentines & Madeleines COOKIES DONUTS ROLLCAKE JAPANESE SWEETS CHINESE SWEETS CHRISTMAS SWEETS CHOCOLATES ENCASED SWEETS & DESSERTS ...Show more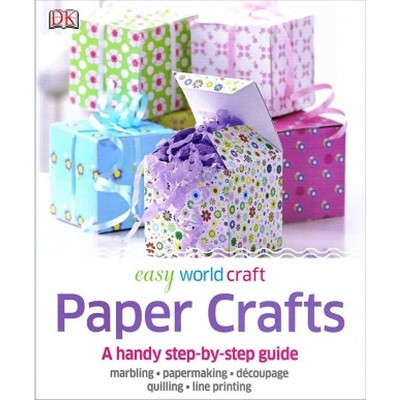 $19.99
AUD
Category: CRAFT
A how to craft guide to anyone who has ever wanted to be creative with paper.Plus key techniques, useful tools and equipment and step by step instructions to make a selection of inspiring projects.  
$49.99
AUD
Category: General
Over 70 Projects from Rubber Stamping and Wreaths to Decorative Painting and Mosaics This is a comprehensive craft sourcebook offering a wealth of ideas and inspiration with over 70 easy-to-follow step-by-step projects: Easy mosaics for your home and gardenGreeting card magic with rubber stampsQuic k and easy decorative paintingWreathes for every major holidayFabulous silk painting ...Show more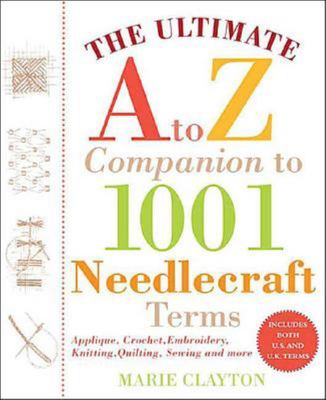 $19.99
AUD
Category: Sewing
Not sure what a particlar word or instruction means in your sewing, knitting, or crochet pattern? Forgotten how to do that attractive embroidery stitch? Here is the ultimate A to Z guide to more than 1,001 terms used in these needlecrafts. This comprehensive reference book brims with definitions for app lique, crochet, embroidery, knitting, quilting, and sewing.   Each entry provides a thorough definition for each of its applicable crafts, while terms are cross-referenced to their US or UK alternatives where appropriate. Furthermore, many of the techniques are not only described, but illustrated with sequences of the stitches needed to do them, using clear step-by-step diagrams.   From crafting enthusiasts to industry professionals, needlecrafters of all skill levels will find The Ultimate A to Z Companion to 1,001 Needlecraft Terms an invaluable reference tool--one they will turn to time and time again. ...Show more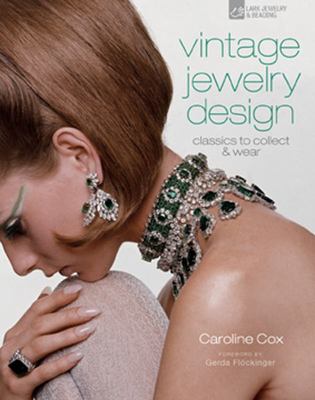 $35.00
AUD
Category: General | Series: Vintage Fashion Ser.
This gorgeous coffee-table book, with a foreword by influential jeweler Gerda Flockinger, showcases classic vintage jewelry from the past 100 years. Featuring examples that epitomize the iconic styles of each decade, it offers an overview of the most influential designers (including Tiffany, Cartier, Fa berge, and Chanel), their sources of inspiration, and materials of choice. Photos display a selection of rare and remarkable pieces from museums and private owners, and a vintage shopping guide gives tips on spotting fakes, caring for purchases, and other important facts collectors should know. ...Show more