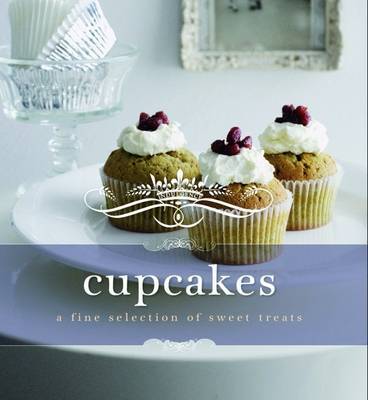 $29.99
AUD
Category: FOOD
A celebration of vintage style, a bygone era when dressing up, serving tea in fine china and writing personal thank-you notes afterwards was simply good manners. Recipes include both the classics and new creations, featuring more adventurous tastes and textures.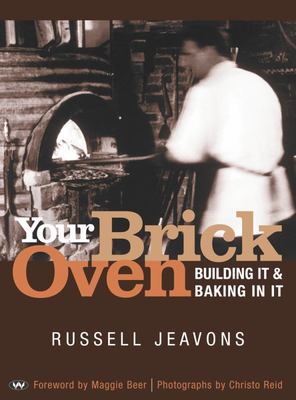 $29.95
AUD
Category: FOOD
Russell Jeavons owns and operates an eccentric pizza restaurant in Willunga on the Fleurieu Peninsula, South Australia, a region famous for its almonds, olive oil and McLaren Vale wine. Known simply as 'Russell's', the restaurant - which opens only on Friday nights - has gained a cult following due to t he combination of fresh, wholesome food served in a simple and informal style and cooked entirely in Russell's brick ovens. In Your Brick Oven Russell shares his passion and knowledge of building, firing and cooking for crowds according to ancient traditions. With the help of photographs and diagrams his step-by-step guide takes you through all the stages of building an oven, from choosing a site to firing up for your first bake. Includes recipes for bread, roast lamb, pizza and desserts. 'If barbecues are seen as a man's world, then this is the next dimension.' - Maggie Beer ...Show more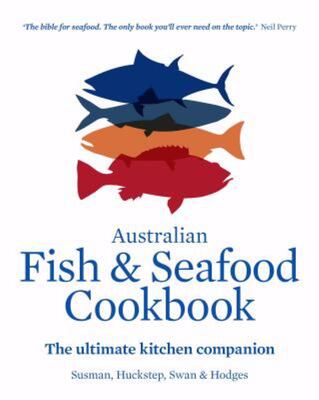 $79.99
AUD
Category: FOOD
The definitive culinary guide to the fish and seafood of Australia
$16.99
AUD
Category: FOOD
Australia's most famous children's cake book - reprinted in a collector's edition. The Australian Women's Weekly's Children's Birthday Cake Book was first published in 1980 and has sold more than half a million copies. In response to all the requests we have had, often from mothers who remember fondly all the cakes from their own childhood, we have taken this book from our archives and reprinted it 30 years after it first appeared. We have had to make a minor change - four of your little friends are missing, but they've been replaced by other cakes you'll love just as much. Apart from that we've left it just as it was - a true collectors' cookbook especially for you. Now you can recreate your favourite cakes - the swimming pool, rocket and that train from the cover for your own child. ...Show more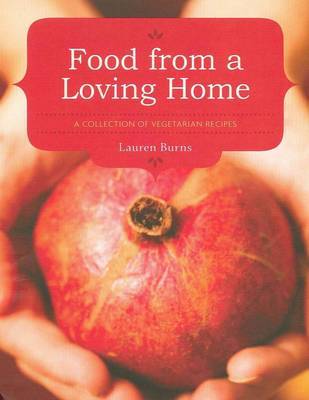 $29.95
AUD
Category: FOOD
Lauren Burns is best known for winning an Olympic gold medal in taekwondo when the sport made its debut at the Sydney 2000 Olympic Games. Now a qualified naturopath, nutritionist and herbalist, motivational speaker and mother of two small children, Lauren has written Food from a Loving Home, a new veget arian cookbook to be published in April 2011. This book is a project of love made by two friends, home cook Lauren Burns and designer Sarah Rudledge, who have collaborated to produce a work with local origins. It represents handcrafted food and design and aims to encompass the pleasure and beauty of cooking and sharing food. Lauren has always been passionate about food. She became a vegetarian at the age of three and is proud that, despite many nutritionists telling her it simply wasnt possible, she was able to continue being a vegetarian throughout her elite sporting career. Her new book contains 100 mouth-watering vegetarian recipes that have been tried, tested and enjoyed in her own home. From breakfast dishes to desserts, through soups, salads and small treats, the recipes are healthy, accessible and imaginative. Readers can make Pumpkin Hotcakes for breakfast, Pomegranate and Haloumi Salad for lunch, Playgroup Soup for the kids, Tofu in Tomato Sauce with Coconut Lime Rice for dinner, or Poached Pears with Cardamom Cream for dessert. The book is illustrated throughout with colour photographs of the food. Laurens enthusiasm for health and nutrition, and her respect for the human body and the mechanisms that govern it, drew her to become a naturopath. In addition to the recipes in her book, Lauren has drawn on her naturopathy training to include a chapter called Home Apothecary, which provides simple home remedies for common ailments as well as instructions on making your own lip balm and moisturiser. Whole organic foods and food preparation bring Lauren much joy and she always feels happy in the kitchen in a warm house, sharing plentiful home-cooked meals with friends and family. The proof of this is in Food from a Loving Home. ...Show more
$24.99
AUD
Category: FOOD
The Perfect Juice is a nutrition recipe book designed to help you create wonderful nutritious drinks. Juicing is an easy way to use new healthful ingredients that can boost your diet and vitality. There is such a large array of combinations and ingredients you can utilize, all with unique functions, tha t have proven health benefits. A high fruit and vegetable intake is an important part of healthy eating and should be the focus of any nourishing diet. ...Show more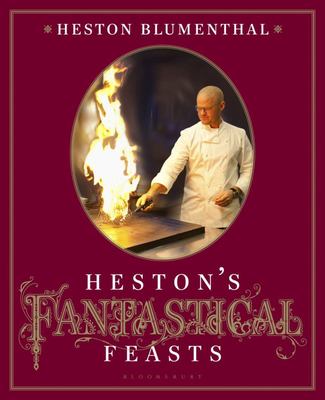 $39.99
AUD
Category: FOOD
With gold edged pages, gold ribbon and gold illustrated cloth slipcase,each signed and numbered special edition is sumptuous andultra-desirable. Once upon a time there was a Chef called Heston who opened a smallrestaurant called the Fat Duck. At first, he served only simpleFrench classics but gradually , as is the way of things, the Chef'scuriosity got the better of him and he began thinking up more unusualdishes, such as Snail Porridge and Chocolate Wine. Word spread and reached the ears of the Executives who ran a televisionchannel, and they summoned the Chef to their glass fortress. "Wecommand you to create six Fantastical Feasts," they said. "Thesemust be based on history, but you may draw on fairytales andlegends. We should warn you that the Quest will involve journeysto Transylvania in search of the legendary Leech Recipe of Sibiu, andto the Black Forest to eat the eyes of the Wild Boar ofMünstertal. You must resist the temptations of the BurlesqueGirls, and you must turn chocolate cake into a raging fireball andchicken's testicles into jelly beans. There will be hunting forhallucinogenic mushrooms and cooking with Play-Doh. Out of this,you must create the most magical dishes imaginable." "Well, how about lickable wallpaper, a savoury Zoom lolly, achocolate-covered iceberg, a golden egg and an edible graveyard?"offered the Chef. "It's a start," said the Executives. "Oh, and once you haveachieved the Quest, you must bring us proof, in the form of aBook. But not just any Book. We want tales of extravagantingredients, of revolutionary techniques, of familiar kitchenappliances put to unfamiliar uses. We want to see what yousee. Taste what you taste. In short, we want complete andunparalleled access to your fantastical world." ...Show more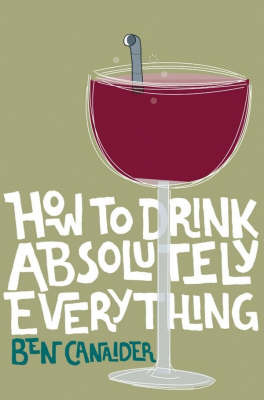 $32.99
AUD
Category: FOOD
For the last decade Ben Canaider has been a professional drinker, writing about booze for magazines and newspapers.From Aardvark liqueur to Zambucatinis, he's not only drunk and got silly on nearly every alcoholic beverage in the world, he's done so in environments and at events where he should perhaps have known better. Posh champagne tastings or bogan weddings held at paintball ranges, it matters not, as long as there's a glass or an esky at arm's length. Professional drinking does have its down sides, however: health issues, annoying loved ones, hangovers and tired-and-emotional syndrome. Every aspect of getting on it is got on in this ill-gotten and ill-remembered book. Living in a pub, learning to make grappa, attending AA meetings, drinking vintage port in the Douro Valley, drowning in rivers while drinking Southern disComfort - no beer coaster is left unturned. Yet, in the frank and often poignant account of the world of drinkers and drinking, a small light of moderation and hope shines. Go inch by inch, rather than binge by binge; have a beer after work, a glass of wine at dinner, a nightcap, a heart-starter. Not that drinking can ever be wrong, according to Canaider. Besides, only the wowsers talk about its evils. Drinkers simply ask, 'What are you having?' First published 2007. ...Show more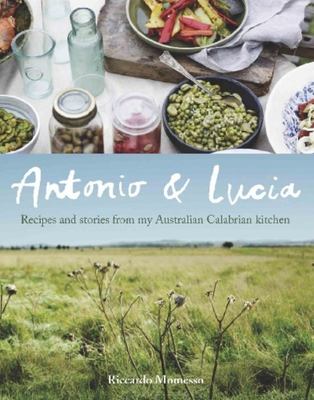 $39.99
AUD
Category: FOOD | Reading Level: very good
Riccardo Momesso's parents, Antonio and Lucia, moved from Calabria to Australia in the 1950s, bringing their cooking traditions with them foraging, hunting, fishing, preserving and, most importantly, the tradition of sharing food with family and friends. Calabrian food is rustic and hearty with an empha sis on creating lots of dishes from just a handful of seasonal ingredients. Antonio and Lucia shows you how to makes the preserves, sauces and smallgoods that are at the heart of Calabrian cooking and much more, with chapters covering stuzzichini (shared plates), soup, pasta, seafood, meat and dessert. Recipes include Oven-Dried Black Olives, Baked Eggplant Filled with Lamb and Pecorino, Murray Cod with Capers and Green Olives and Traditional Ricotta Canoli. With gorgeous imagery and 90 authentic recipes, Antonio and Lucia is an accessible journey to the heart of the rich cuisine and culture of Calabria. ...Show more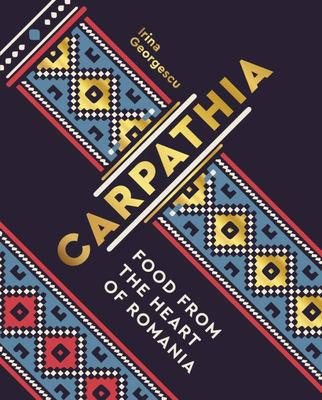 $39.99
AUD
Category: FOOD
The first book introducing readers to the bold, colourful and delicious cuisine of Romania.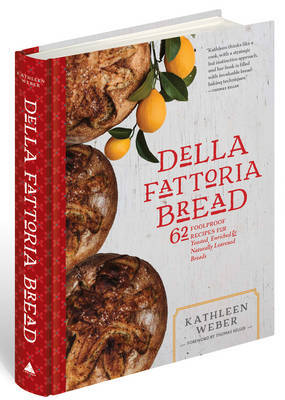 $65.00
AUD
Category: FOOD
More than an instructional guide, the book takes the fear out of bread baking, and encourages bakers to draw on their senses, experiences, and instincts. Weber's teachings are homespun and based on passed-down wisdom, not on finicky science or dull kitchen textbooks. The book is filled with invaluable b read-baking secrets, including starters and proper techniques, and features recipes for all levels of bakers. Beginners can learn to bake yeasted breads using pans. Advanced bakers can jump right into making free-form loaves of naturally leavened breads in all shapes and flavours. Other chapters include recipes for enriched breads like brioche and challah; pre-fermented breads, including baguettes; and crackers, breadsticks, naan, and more. The book includes recipes that incorporate the breads, too, such as Tomato Bread Soup and Della Fattoria's famous Tuna Melt Piadina, along with the stories of the bakery and the unique family that has run it for nearly 20 years. ...Show more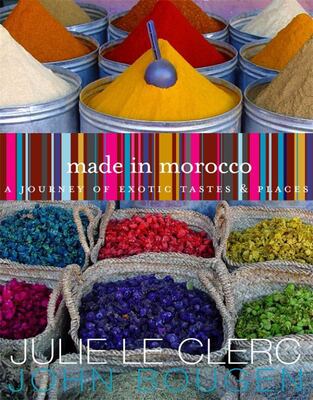 $35.00
AUD
Category: FOOD
Marrakech, Casablanca, Fez - names that have the power to excite the senses with images of mosaics and spices, snake charmers and souks. Layered with the influences of Spanish, Portuguese, French and Arab invaders, Morocco is one of the world's most photogenic locations and its cuisine is as colorful as its cities. Food writer Julie Le Clerc was totally beguiled by the sensual harmony of traditional Moroccan food. Dishes that are savory yet sweet, enigmatically spiced and intricately aromatic to the nose: tagines, b'stilla, delicate breads infused with spice, honeycomb pancakes and myriad couscous dishes. While Julie immersed herself in researching authentic cuisine to create a wonderful collection of new recipes, intrepid traveler and photographer John Bougen captured the vibrant spirit of the country. The result is a feast for the eyes - and the tastebuds. ...Show more