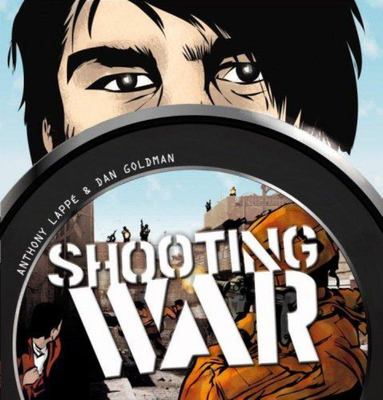 Shooting War
by Anthony Lappe; Dan Goldman (Artist)
$29.99
AUD
Category: GRAPHIC NOVEL
The global war on terror is raging out of control. The president is popping Prozac. And the #1 selling videogame in 2011 America is the terrorist-simulator Infidel Massacre: Los Angeles. On the streets of gentrified Brooklyn, videoblogger Jimmy Burns' latest anti-corporate rant is cut short by a terrori st bombing of a Starbucks...but his live feed isn't. When his dramatic footage is uploaded by Global News ("Your home for 24-hour terror coverage") and rebroadcast across the planet, the obscure blogger is transformed into an overnight media sensation. The next thing he knows he's on a Black Hawk helicopter inbound for Baghdad, working for the same mainstream media monster he once loathed. Burns soon finds that everyone from his ratings-ravenous network overlords to Special Ops troops with messianic complexes to a charismatic band of tech-savvy jihadists all want to make him their pawn. Shooting War is an irreverent and unflinching graphic novel satirizing network news, the Iraq War, and the burgeoning "citizen journalism" movement that Rolling Stone magazine calls "a scary-smart take on what the horrors of the future may hold." "Fierce, shocking, over-the-top, and wickedly smart." -New York Magazine "Ambitious...A determined citizen journalist (and overnight celebrity) infuriated by the mainstream media's indifference to the endless war, Burns aims to bring home the facts on the ground." -Paper "This is a winner...the Apocalypse Now of the War on Terrorism, told in the form of a brilliantly rendered graphic novel." -Forbes.com "A stunningly rendered graphic novel that manages to stick a red-hot skewer the war on terror, Islamic jihad, the mainstream media and the antiestablishment blogosphere in one fell swoop." -Newsweek.com ...Show more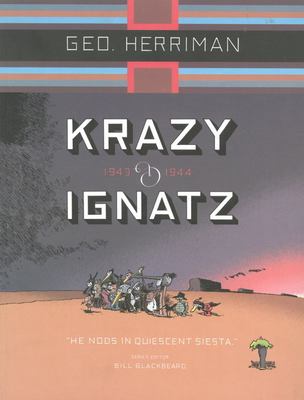 $19.99
AUD
Category: GRAPHIC NOVEL | Series: Krazy Kat Ser.
Krazy and Ignatz 1943-1944 covers the last two years of Herriman's masterpiece. With this volume, Fantagraphics and its precursor Eclipse will have reprinted the entire 29-year run of the Krazy Kat Sundays Like Charles Schulz, George Herriman was a cartoonist to the very end. Aside from collecting the l ast masterful year and a half of "Krazy Kat," this new volume will offer a retrospective look at Herriman's life at the drawing table, offering many never before seen samples of his original art (which the cartoonist often lovingly hand-colored for friends). Gathered from many scattered collections, these pages testify to Herriman's invererate passion for drawing. Rounding out the volume are scores of Krazy Kat daily strips also from Herriman's last years, further testament to the cartoonists vitality. Series editor and veteran comics historian, Bill Blackbeard, also provides a concluding, wide-ranging essay on the life and art of Herriman. More than a simple reprint collection, Krazy and Ignatz 1943-1944 portrays the full range of a cartoonist who remained an artist all his life. ...Show more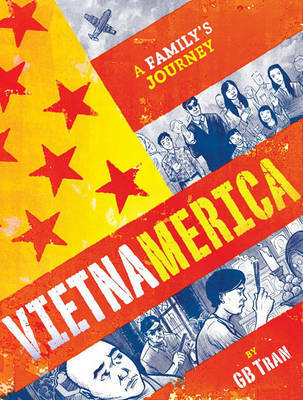 $24.99
AUD
Category: GRAPHIC NOVEL
A superb new graphic memoir in which an inspired artist/storyteller reveals the road that brought his family to where they are today: Vietnamerica GB Tran is a young Vietnamese American artist who grew up distant from (and largely indifferent to) his family's history. Born and raised in South Carolina as a son of immigrants, he knew that his parents had fled Vietnam during the fall of Saigon. But even as they struggled to adapt to life in America, they preferred to forget the past--and to focus on their children's future. It was only in his late twenties that GB began to learn their extraordinary story. When his last surviving grandparents die within months of each other, GB visits Vietnam for the first time and begins to learn the tragic history of his family, and of the homeland they left behind. In this family saga played out in the shadow of history, GB uncovers the root of his father's remoteness and why his mother had remained in an often fractious marriage; why his grandfather had abandoned his own family to fight for the Viet Cong; why his grandmother had had an affair with a French soldier. GB learns that his parents had taken harrowing flight from Saigon during the final hours of the war not because they thought America was better but because they were afraid of what would happen if they stayed. They entered America--a foreign land they couldn't even imagine--where family connections dissolved and shared history was lost within a span of a single generation. In telling his family's story, GB finds his own place in this saga of hardship and heroism. "Vietnamerica" is a visually stunning portrait of survival, escape, and reinvention--and of the gift of the American immigrants' dream, passed on to their children. "Vietnamerica" is an unforgettable story of family revelation and reconnection--and a new graphic-memoir classic. ...Show more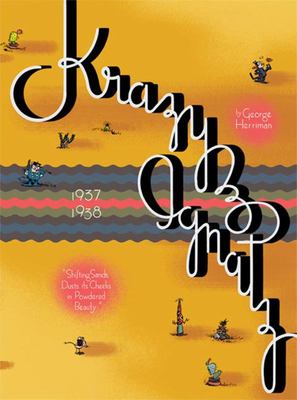 $19.99
AUD
Category: GRAPHIC NOVEL | Series: Krazy and Ignatz Ser.
by Herriman, Ware, & Blackbeard George Herriman integrated full spectacular color into Krazy Kat in June, 1935. The gorgeous evolution continues in this second color volume, which includes the Sunday strips from all of 1937 and 1938. The color format opens the floodgates for a massive amount of spec tacular rare color art from series editor Bill Blackbeard and designer Chris Ware's files. Most of these strips in this volume have not seen print since originally running in Hearst newspapers over 70 years ago. Never-before-seen Herriman memorabilia is included as a bonus ...Show more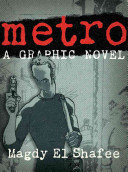 $10.00
AUD
Category: GRAPHIC NOVEL
When Shehab, a young software designer, runs afoul of a loan shark, all avenues of escape in Mubarak's corrupt, chaotic Egypt seem to be closed to him. Getting help from the bank is impossible without connections, and Shehab's uncle abroad wants nothing to do with his troubles. A powerful businessman of fers assistance, but the next day Shehab sees him being stabbed in an alley--and the man's dying words suggest a conspiracy extending to the upper reaches of the regime.Angry and broke, Shehab enlists his friend Mustafa in a bank heist--and falls into a vortex of financial and political corruption. On the run with a case full of money and evidence of murder, the two careen through Cairo's metro system, evading the police and the thugs who are out in force to crush antigovernment protests. The only allies who can help get them out of this mess, the friends realize, are a blind shoe-shine man and a muckraking journalist.In art as pulsing and immediate as Cairo itself, Magdy El Shafee has delivered a prescient portrait of a crumbling society and Egypt's coming eruption. A powerful story of young men with nothing left to lose, Metro sounds the cry for a better, freer future. ...Show more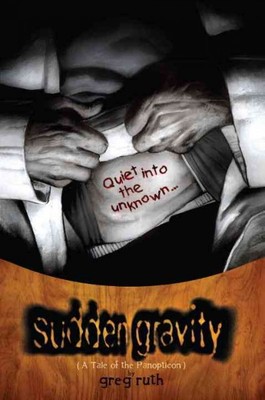 $14.99
AUD
Category: GRAPHIC NOVEL | Reading Level: General Adult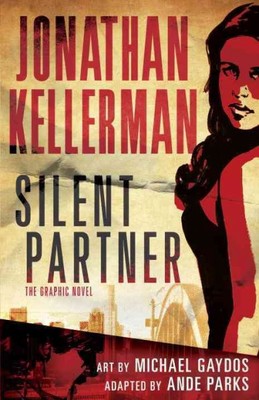 $24.99
AUD
Category: GRAPHIC NOVEL | Reading Level: General Adult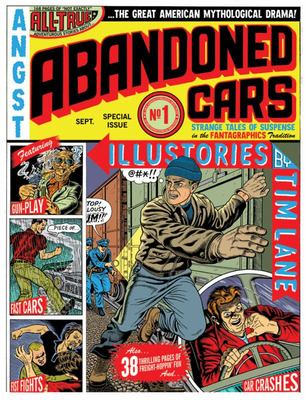 $24.99
AUD
Category: GRAPHIC NOVEL
Abandoned Cars is Tim Lane's first collection of graphic short stories, noirish narratives that are united by their exploration of the great American mythological drama by way of the desperate and haunted characters that populate its pages. Lane's characters exist on the margins of society--alienated, floating in the void between hope and despair, confused but introspective.The writing is straightforward, the stories mainstream but told in a pulpy idiom with an existential edge, often in the first person, reminiscent of David Goodis's or Jim Thompson's prose, or of films like Pick-Up on South Street or Out of the Past. Visually, Lane's drawing is in a realistic mode, reminiscent of Charles Burns, that heightens the tension in stories that veer between naturalism on the one hand and the comical, nightmarish, and hallucinatory on the other. Here, American culture is a thrift store and the characters are thrift store junkies living among the clutter. It's an America depicted as a subdued and haunted Coney Island, made up of lost characters--boozing, brawling, haplessly shooting themselves in the face, and hopping freight trains in search of Elvis. Abandoned Cars is an impressive debut of a major young American cartoonist. ...Show more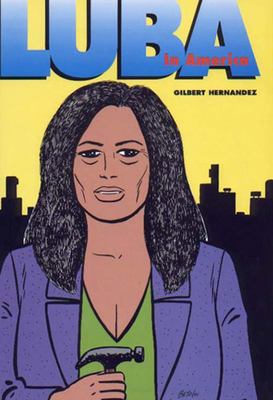 $19.99
AUD
Category: GRAPHIC NOVEL | Series: Love and Rockets Vol. 19 Luba in America Ser.
by Gilbert Hernandez The first volume depicting Luba's post-Palomar life and times, this book takes the sometimes confusing strands of Gilbert's stories and weaves them into a satisfying thematic whole, as Luba tries to make sense of her family's lives in America.
Items per page:
1 - 11 of 11