Secret Girls' Business
by Fay Angelo; Heather Pritchard; Rose Stewart; Julie Davey (Illustrator)
$16.99
AUD
Category: HEALTH/FITNESS
Here is a book to help young girls understand the changes they go through when reaching puberty.An increasing number of girls are reaching puberty as young as eight years of age. 'Secret Girls' Business' will enable girls, and the important adults in their lives, to make this transition with joy and pri de.This book aims to:- Present a simple brief account of puberty as part of a girls' life journey.- Celebrate changes to the female body.- Dispel myths, legends and fears by presenting accurate information in a colourful, child friendly format.- Promote comfortable discussion.- Enhance confidence and self-esteem of young girls.- Provide hints for parents, teachers and carers with special hints for Dads.   ...Show more
$29.99
AUD
Category: HEALTH/FITNESS
Can't sleep? Who better to deliver the recipe for a peaceful night based on groundbreaking sleep science than the bestselling author of The Fast 800, The Clever Guts Diet and The 8-week Blood Sugar Diet.A good night's sleep is essential for a healthy brain and body. So why do so many of us struggle to s leep well?   In Fast Asleep, Dr Michael Mosley explains what happens when we sleep, what triggers common sleep problems and why standard advice rarely works.   Prone to insomnia, he has taken part in numerous sleep experiments and tested every remedy going. The result is a radical, four-week programme, based on the latest science, designed to help you re-establish a healthy sleep pattern in record time.   With plenty of surprising advice including tips for teenagers, people working night shifts and those prone to jet lag, plus recipes which will boost your deep sleep by improving your gut microbiome, Fast Asleep provides the tools you need to sleep better, reduce stress and feel happier. ...Show more
$39.99
AUD
Category: HEALTH/FITNESS | Reading Level: 4 Non Fiction
Now you have a newbaby, what are you going to do with it?! Babies & Toddlershas you covered from your very first day with a baby. With the help of more than 30 medical and other experts, in her friendly and reassuring way, Kaz Cooke tells you everything you need to know about being a parent for the first three years. breast or bottle-feeding * crying * sleeping * coping * mum health & body image * developmental milestones * common illnesses & worries * eating * fun stuff * toilet-training * tantrums (theirs and yours) * extra stuff for dads * and much, much more. Fun, practical, and updated every year, Babies & Toddlersis full of trusted info from Kaz, just like you found in her pregnancy book, Up the Duff. ...Show more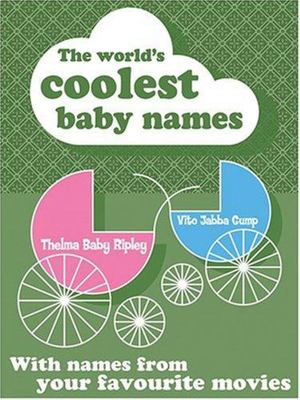 $19.99
AUD
Category: HEALTH/FITNESS
A name book for the 21st century parent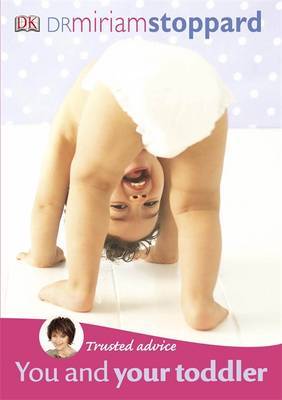 $16.99
AUD
Category: HEALTH/FITNESS
This title offers advice on how to help a toddler reach their full potential. From parenting Guru Dr Miriam Stoppard comes "The Trusted Advice" series; providing warm and reassuring advice and guidance for every step of the way. With a fresh, contemporary feel and affordable price, these books are perfe ct for reading cover to cover or to dip in and out of for quick reference. Miriam answers all the questions parents want to ask, her expertise and reassuring advice providing essential information about raising a toddler. From everyday care to nursing your child when he's ill, this book addresses the key developmental stages, both mental and emotional. This title includes practical and sympathetic guidance on how to deal with tantrums and starting potty training, as well as changes to family life that will prove invaluable to new parents - as well as the wide ranging tips on playtime, learning to talk, sleeping and socialisation. ...Show more

$14.95
AUD
Category: HEALTH/FITNESS
A practical guide to preparing yourself for childbirth, whether at home or in hospital. Detailed information on your choices in childbirth and pain relief. Commonsense advice on getting back to normal after the birth.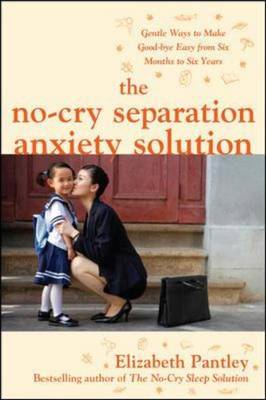 $29.99
AUD
Category: HEALTH/FITNESS
A tear-free approach to child separation blues-from the bestselling 'No Cry' author a generation of parents have come to trust Almost every child suffers some sort of anxiety during their first six years of life. Babies cry when grandparents hold them, toddlers cling to mommy's leg, children weep when t heir parent leaves them at daycare, at school, or to go to work. This can cause frustration and stress in an already too-busy day and can break a parent's heart. Trusted parenting author Elizabeth Pantley brings you another winning no-cry formula that helps you solve these common separation issues. Pantley helps you identify the source of anxiety and offers simple but proven solutions. In this exciting addition to the series, she ingeniously includes a free "magic" bracelet inside the book as a special tool for children to feel close to their parents-even when they're not together. This successful method gives anxious children something to remind them their parents aren't too far away-instantly providing them with the comfort and reassurance they need. ...Show more
$39.99
AUD
Category: HEALTH/FITNESS | Reading Level: very good
From award-winning Australian chef and restaurateur Pete Evans, author of Family Food and Healthy Every Day with new book Eat Your Greens out soon.In Low Carb, Healthy Fat, Pete Evans covers the why and how of adopting low carb lifestyle, which has been scientifically proven to be the simplest and most effective means to achieve and maintain a healthy weight. By reducing sugar- and starch-based carbohydrates in our meals and instead combining in-season vegetables with a moderate amount of high-quality protein, enough healthy fat to satiate and some fermented foods, we can quickly and easily unlock our body's natural potential for fast, healthy weight loss, improve our mood and energy levels and support better brain function. The science behind the low carb lifestyle is clearly explained, with nutritional and lifestyle advice on which foods to embrace and avoid, simple meal plans to get you going and, of course, more than 100 delicious, nutrient-dense recipes to make eating well that much easier and more enjoyable. Everything from the ingredients in these dishes, to the way they are cooked and served, is about creating better health and wellbeing for you and your family for the rest of your lives. Now it's time to get into the kitchen and start cooking! ...Show more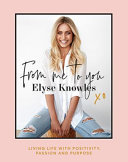 $29.99
AUD
Category: HEALTH/FITNESS
Get to know the girl behind The Block; gorgeous Australian model and influencer, Elyse Knowles.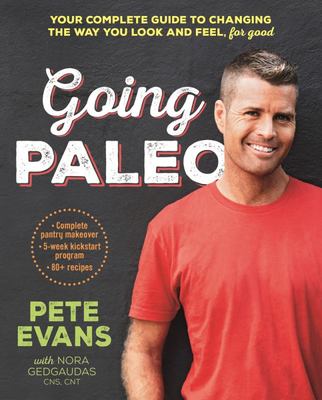 $39.99
AUD
Category: HEALTH/FITNESS | Reading Level: very good
The bestselling guide to the paleo way of life from award-winning Australian chef and restaurateur Pete Evans. Going Paleo is the only book you'll need to transform the way you eat - and change the way you look and feel - for good. This comprehensive and user-friendly guide shows you both why to go pale o and how to go paleo, with over 80 essential recipes to get you started. Paleo expert and bestselling US author Nora Gedgaudas explains the why of going paleo and Pete Evans explains the how, with a run-down on the foods that have to go and what to replace them with; a detailed guide to setting up your paleo kitchen; and a 10-week kickstart eating plan to help you get started. The recipes in Going Paleo are delicious, quick and highly nourishing. Breakfasts include Kale and Sweet Potato Tortilla and Paleo Parfait with Coconut Cream, while dinner might be Crispy-skinned Salmon with Celeriac Remoulade, Cauliflower Fried Rice with Bacon or a simple Lamb Moussaka. There are chapters for snacks and drinks and heaps of veggies and salads - try Raw Rainbow Pad Thai or Sauerkraut with Dill and Juniper Berries. There is also a chapter for the basics: make your own fermented mustard or tomato ketchup, or cook up a big pot of chicken bone broth to use in various recipes throughout the week. Going Paleo is for everyone who is interested in good health and eating real food - food that our ancestors would have recognised, that is nutrient dense and that provides our body with the right kind of fuel to perform at its absolute best.Recipes are gluten-free, dairy-free and sugar-free. ...Show more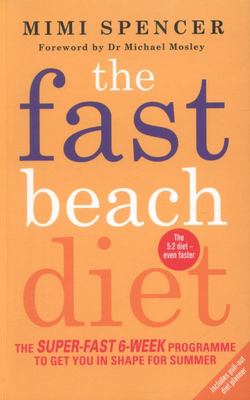 $17.99
AUD
Category: HEALTH/FITNESS
From the author of the bestselling 5:2 Fast Diet and Fast Diet Recipe Book - - Mimi Spencer presents the super-fast 6-week programme to kickstart your Fast Diet for summer. Based on the original, bestselling Fast Diet, this modified approach will take you off cruise control and give your 5:2 lifestyle a summer-time turbo boost. The Fast Beach Diet includes A clear six-week plan to encourage fat loss of up to 2lbs per week New tips and tricks to get you through your Fast Days Plateau-busting ideas to jumpstart the 5:2 A brilliant new HIT exercise programme to maximise your fitness and fat loss - in just five minutes a day 25 new calorie-counted summer recipes, and plenty of healthy speed cooking ideas for busy days With detailed meal plans and extra motivational support, this book will get you beach-fit for 2014. Think of it as a boot camp for the 5:2. For six weeks only. ...Show more