$21.95
AUD
Category: HEALTH/FITNESS
Step into the world of our least admired botanical companions. Peel back the layers of prejudice and discover the finer side of the plants we call weeds. An astonishing number are either edible or medicinal, and have deep and sometimes bizarre connections to human history.With chapters on:* Appreciating Weeds* Top-20 Edible and Medicinal Weeds* Other Weeds* Weedy Recipes* Weeds in the Garden* Resources ...Show more
Secret Girls' Business
by Fay Angelo; Heather Pritchard; Rose Stewart; Julie Davey (Illustrator)
$16.99
AUD
Category: HEALTH/FITNESS
Here is a book to help young girls understand the changes they go through when reaching puberty.An increasing number of girls are reaching puberty as young as eight years of age. 'Secret Girls' Business' will enable girls, and the important adults in their lives, to make this transition with joy and pri de.This book aims to:- Present a simple brief account of puberty as part of a girls' life journey.- Celebrate changes to the female body.- Dispel myths, legends and fears by presenting accurate information in a colourful, child friendly format.- Promote comfortable discussion.- Enhance confidence and self-esteem of young girls.- Provide hints for parents, teachers and carers with special hints for Dads.   ...Show more
$29.99
AUD
Category: HEALTH/FITNESS
Can't sleep? Who better to deliver the recipe for a peaceful night based on groundbreaking sleep science than the bestselling author of The Fast 800, The Clever Guts Diet and The 8-week Blood Sugar Diet.A good night's sleep is essential for a healthy brain and body. So why do so many of us struggle to s leep well?   In Fast Asleep, Dr Michael Mosley explains what happens when we sleep, what triggers common sleep problems and why standard advice rarely works.   Prone to insomnia, he has taken part in numerous sleep experiments and tested every remedy going. The result is a radical, four-week programme, based on the latest science, designed to help you re-establish a healthy sleep pattern in record time.   With plenty of surprising advice including tips for teenagers, people working night shifts and those prone to jet lag, plus recipes which will boost your deep sleep by improving your gut microbiome, Fast Asleep provides the tools you need to sleep better, reduce stress and feel happier. ...Show more
$39.99
AUD
Category: HEALTH/FITNESS | Reading Level: 4 Non Fiction
Now you have a newbaby, what are you going to do with it?! Babies & Toddlershas you covered from your very first day with a baby. With the help of more than 30 medical and other experts, in her friendly and reassuring way, Kaz Cooke tells you everything you need to know about being a parent for the first three years. breast or bottle-feeding * crying * sleeping * coping * mum health & body image * developmental milestones * common illnesses & worries * eating * fun stuff * toilet-training * tantrums (theirs and yours) * extra stuff for dads * and much, much more. Fun, practical, and updated every year, Babies & Toddlersis full of trusted info from Kaz, just like you found in her pregnancy book, Up the Duff. ...Show more
$34.99
AUD
Category: HEALTH/FITNESS | Reading Level: near fine
From the bestselling author of The Mediterranean Diet and The Mediterranean Diet Cookbook, Australia's leading expert on the Mediterranean diet shows us how to improve our heart health. Heart disease is the single leading cause of death in Australia. Every one of us either has or knows someone who has a common risk factor of heart disease, such as high cholesterol or high blood pressure.Diet is a key factor in preventing and reducing the risk factors of heart disease. Scientifically backed by decades of peer-reviewed research, the Mediterranean diet is a rigorously tested diet that has been proven to prevent heart disease and diabetes, help with weight management, and promote longevity. Dr Catherine Itsiopoulos provides 80 delicious recipes, easy-to-follow meal plans and clear advice on why the Mediterranean diet is the #1 diet recommended by cardiologists around the world.Sustainable, satisfying and suitable for the whole family, this is a diet that is a proven pathway to better heart health as much as it promotes long-term good health and wellbeing. ...Show more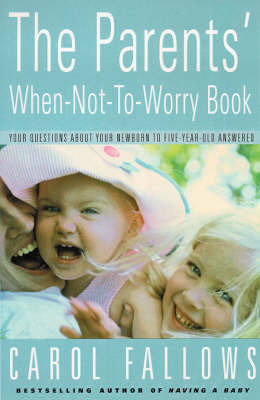 $29.95
AUD
Category: HEALTH/FITNESS
Provides answers to over 200 questions, drawing on the author's 18 years' experience as a parenting writer, as well all the advice from Australian and international experts. This easy to use A-Z format covers all you need, from health, diet and nutrition to development, behaviour and safety.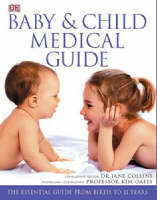 $39.95
AUD
Category: HEALTH/FITNESS
The definitive guide to keeping your child in the peak of physical and emotional health from birth to age 11. Puts the emphasis on preventative healthcare, helps you to recognise symptoms and offers authoritative advice on over 120 childhood ailments.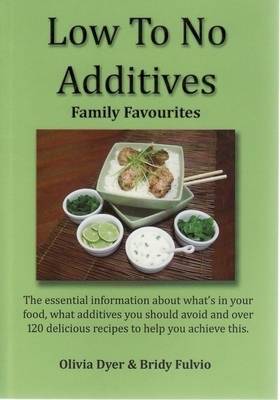 $19.95
AUD
Category: HEALTH/FITNESS
Are you worried about hyperactivity or other behavioural problems in your children? Do you suffer from skin conditions such as eczema or psoarisis? Do you suffer from allergies or other reactions? Do you wish to improve your child's behaviour? Are you pregnant and concerned for the well being of your un born child? Have you developed sensitivities during your pregnancy. Has your child been diagnosed with ADHD or do they have learning difficulties? Are the increased rates of autism, anaphylaxis (life threatening allergic reaction) a concern for you? Do you react or show sensitivity to certain foods and don't know why? Do you have a family history of cancer? If you answered yes to any of these questions, it is time to start cooking with additive free food, making safe family meals using the recipes in the low to no additives family favourite recipe book. You may be unaware of how sensitive you are to these additives until you change to an additive free diet. Take a stand against carcinogenic (cancer causing) and mutagenic (a mutagen can change your genetic information) substances in our foods today. Make it clear that we will no longer tolerate the 5% labelling loophole anymore.Help us aim for additive free food, with zero tolerance and keep your family safe. A few changes today could make the difference in the health and well-being of your family tomorrow.Over 120 Low To No Additive Family Favourite Recipes, including Sticky Date Pudding, Mild Chicken Curry and Chocolate Mousse.More than just a cookbook! A resource for keeping your loved ones safe from potentially harmful additives in our food. Included in this edition, is an easy to use shopping list, an alphabetical and numeric guide to food additives, with an effects list. ...Show more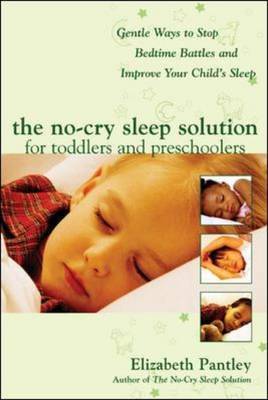 $29.99
AUD
Category: HEALTH/FITNESS | Series: Pantley
Elizabeth Pantley gets dozens of e-mails daily about her bestselling sleep book, "The No-Cry Sleep Solution". "No-Cry Sleep" covered babies up to age two, but many of the parents are asking what to do about older children who are being awakened by a baby's cries, refusing to go to bed or to stay in bed, having nightmares, or getting into the parents' bed at night. This book now provides those parents with gentle, loving solutions to all of the sleep-related problems of children ages 2 through 6. Recent research has shown that kids who don't get enough sleep are far more likely to have behavior problems, be overweight, and have learning problems. But even if that weren't the case, children's sleep problems drive parents crazy. This is the book that will help parents regain time to themselves in the evening and better sleep during the night, without resorting to punishments, locking children in their rooms, and other negative (but common) measures. ...Show more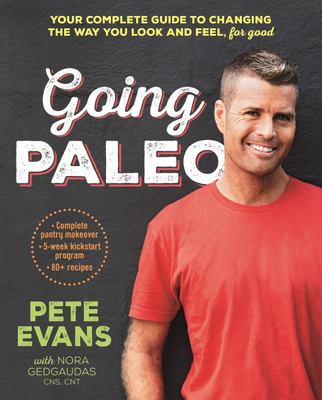 $39.99
AUD
Category: HEALTH/FITNESS | Reading Level: very good
The bestselling guide to the paleo way of life from award-winning Australian chef and restaurateur Pete Evans. Going Paleo is the only book you'll need to transform the way you eat - and change the way you look and feel - for good. This comprehensive and user-friendly guide shows you both why to go pale o and how to go paleo, with over 80 essential recipes to get you started. Paleo expert and bestselling US author Nora Gedgaudas explains the why of going paleo and Pete Evans explains the how, with a run-down on the foods that have to go and what to replace them with; a detailed guide to setting up your paleo kitchen; and a 10-week kickstart eating plan to help you get started. The recipes in Going Paleo are delicious, quick and highly nourishing. Breakfasts include Kale and Sweet Potato Tortilla and Paleo Parfait with Coconut Cream, while dinner might be Crispy-skinned Salmon with Celeriac Remoulade, Cauliflower Fried Rice with Bacon or a simple Lamb Moussaka. There are chapters for snacks and drinks and heaps of veggies and salads - try Raw Rainbow Pad Thai or Sauerkraut with Dill and Juniper Berries. There is also a chapter for the basics: make your own fermented mustard or tomato ketchup, or cook up a big pot of chicken bone broth to use in various recipes throughout the week. Going Paleo is for everyone who is interested in good health and eating real food - food that our ancestors would have recognised, that is nutrient dense and that provides our body with the right kind of fuel to perform at its absolute best.Recipes are gluten-free, dairy-free and sugar-free. ...Show more