$39.99
AUD
Category: HOME AND GARDEN
With over 7 million copies sold, YATES GARDEN GUIDE is Australia's bestselling gardening bible. The new edition is a must-have for keen beginners or old hands alike, covering everything today's gardener wants to know, from creating stylish outdoor spaces to growing your own produce, starting a co-op gar den and so much more. Australia's bestselling and most trusted gardening guide Completely revised and updated, the 44th edition is a must-have for keen beginners and green thumbs alike, covering everything today's gardener wants to know, whether your garden is on a tiny balcony or in a big backyard. Fully illustrated and detailing more than 1000 plant species, this book contains everything you need to know about growing trees, shrubs, vines, flowers, vegetables, herbs and fruit. Including new ideas for today's gardener - such as adding chooks to your backyard; establishing a community garden; encouraging bees in the garden; growing microgreens; transplanting established plants with success; and a new herb-planting chart - the Guide also retains all its tried-and-true features. There are useful problem-solving charts to help you identify and deal with pests and diseases, and chapters on planning and preparing a range of styles, from enticing entertainment spaces to organic, low-allergen and water-saving gardens. Australia's most comprehensive, reliable and practical source of gardening advice, Yates Garden Guide is the essential companion for every gardener. ...Show more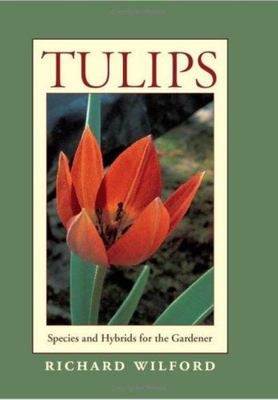 $24.99
AUD
Category: HOME AND GARDEN
Species tulips are becoming more widely available as gardeners wake up to their elegant shapes, vibrant-colored flowers, and suitability for growing in containers, raised beds, and rock gardens. Unlike garden hybrids, species tulips will flower each year without being replaced and will even colonize und er the right conditions. Wilford's experience of growing tulips at the Royal Botanic Gardens, Kew, informs his excellent cultivation advice. Comprehensive descriptions of gardenworthy species and lesser-known rarities will appeal to tulip and bulb collectors, rock garden enthusiasts, and keen gardeners, inspiring closer investigation of this increasingly popular plant group. ...Show more
$79.99
AUD
Category: HOME AND GARDEN
Look behind the gates of 20 exclusive country estates, from the Mornington Peninsula to The Hamptons, in this magnificent book showcasing the work of internationally acclaimed garden designer Paul Bangay, whose love affair with country gardens dates back to his childhood. Feast your eyes on these to-die -for gardens, each of which features Paul's distinctive simplicity and elegance, as he writes passionately of his deeply personal relationship with each property and its owners. ...Show more
RHS Propagating Plants: How to Create New Plants for Free
by Alan R. Toogood; Royal Horticultural Society (Great Britain) Staff (Contribution by); Dorling Kindersley Publishing Staff
$39.99
AUD
Category: HOME AND GARDEN
Learn how to propagate virtually every type of plant, from fruit trees and ornamental shrubs to exotic orchids and succulents. Packed with hundreds of step-by-step tutorials, this new edition of RHS Propagating Plantsis your go-to guide for clear and instructive propagation advice. How long do your seed lings need to germinate? What makes a healthy stem cutting? How do you know what type of rootstock to use when grafting plants? Find all the answers within, alongside more than 1,800 detailed illustrations and photos to refer to, plus the experts' secrets to perfect plant propagation. Ideal for the thrifty gardener who wants plants for free, or who wants to gift favourite plant cuttings to friends and family; and useful for budding house plant owners with an interest in propagating succulents and other house plants. Fill your garden with beautiful plants for next-to-nothing with this brand new edition of the most comprehensive guide to propagating plants ever published. ...Show more
$59.99
AUD
Category: HOME AND GARDEN | Reading Level: very good
Paul Bangay's celebrated Victorian property, Stonefields, has now been under his expert care for 15 years. Today, his vision is complete and the garden is mature and more beautiful than ever. In this new book, Paul takes the reader through the changing seasons to highlight different aspects of the garde n and the trusted design and planting principles he has applied at Stonefields. From the vibrant autumn colours in the woodland, to the jubilant flowering of the crab apple trees in October and the harvesting of vegetables in the summer, this is a delightful and exquisitely photographed journey through the garden that tells the story of its evolution since The Garden at Stonefields was published in 2013. Sharing practical advice, too, Paul explains the gardener's essential quarterly tasks as well as his favourite and recommended plants for each season. But this is also a beautiful book of reflection on a much-loved garden to which a gardener has dedicated many years of time and care. Looking back on all he has achieved in this treasured space, Paul muses on creativity, achievements and disappointments, the human connection to the changing Australian landscape and the inevitabilities of change and the passage of time. More than just an intimate tour around Stonefields today, this book is an invitation to reflect on the meaning and rich rewards of gardening itself.   ...Show more
$39.99
AUD
Category: HOME AND GARDEN
Practical Self Sufficiency is a wonderfully useful and accessible book that contains something for absolutely everyone. This fully updated guide, now in a paperback edition, offers clear step-by-step information in classic DK style and offers a greater focus on the issues surrounding sustainable living for people in urbanised parts of Australia. You will find practical advice on reducing your carbon footprint; growing and using your own fruit and vegetables; keeping chickens and other animals; community gardening, design options for energy saving and retrofitting, and doing more with less. With authoritative advice, step-by-step guidance and fascinating illustrations, Practical Self Sufficiency will help you make simple changes that can have a major impact on your life and reduce your impact on the planet. ...Show more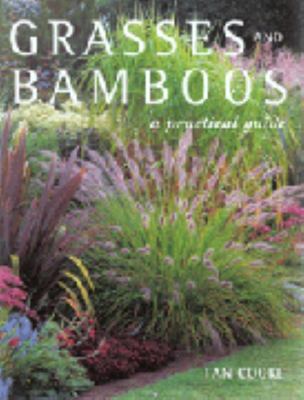 $34.95
AUD
Category: HOME AND GARDEN
Today's gardener has literally hundreds of different grasses and bamboos to choose from. They embody a huge range of textures, forms, sizes, colours and flowering times, meaning that there is something suitable for every garden in every climate. This book goes back to basics and describes what grasses a nd bamboos are and then moves on to detail planting information, buying tips, cultivation, propagation and how to display them - whether you want to create a sub-tropical garden or simply make a stunning feature in a terracotta pot. Invaluable A-Z lists of the most useful and easily grown grasses and bamboos are also included. This is a thoroughly practical book packed with step-by-step projects, planting plans, hints, tips, lists and box features so that the information is easily accessible. ...Show more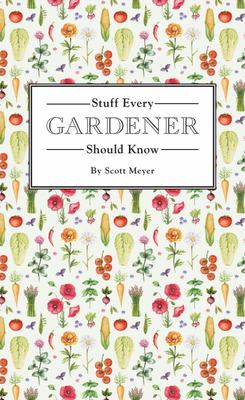 $17.99
AUD
Category: HOME AND GARDEN | Series: Stuff You Should Know Ser.
This handy little gift book is the perfect pocket guide to your garden For the green thumb in your life, this delightful companion is blooming with fun facts and helpful ideas for everything from indoor seed-starting to tips for hassle-free roses. What's the difference between heirlooms and hybrids? Ho w can I stop weeds from invading my flowerbeds? And what's the best way to attract helpful, beneficial insects? All these questions and more are answered for gardeners of all ages and experience. Topics include: - Tips for Hassle-Free Roses - How to Grow Perfect Tomatoes - How to Start Seeds Indoors - How to Extend the Growing Season And more ...Show more
$24.99
AUD
Category: HOME AND GARDEN
Mulch is truly miraculous stuff! It saves water, protects and enriches the soil, suppresses weeds, promotes healthy plants, and to top it off, much of it is free. The range of materials is enormous and many of them are just lying around begging to be used. The Mulch Book tells you all about mulch: what it is, where to get it, how to use it and how it works. The main part of the book is the A-Z of Mulch, which describes many different mulch materials and their uses, together with mulching techniques. There are tips on how to mulch different parts of your garden and which mulches to use for a smart look in small spaces. This little book, delightfully illustrated, will show you how to make gardening easier - the mulch does the hard work, leaving more time for you to relax and enjoy your garden. ...Show more
$21.95
AUD
Category: HOME AND GARDEN | Series: Photographic Guides Ser.
A photographic Guide to Wildflowers of Outback Australia comes in a compact easy-to-use format, making it an ideal pocket-sized travelling companion.Approximately 250 native flowering plants are featured with authoritative text describing key identification features. Also included are line drawings, ful l-colour photographs, thumbnail symbols for family groups and a map showing area covered. ...Show more
$60.00
AUD
Category: HOME AND GARDEN
Now in its third edition, this classic reference book for gardeners, by the late, best-selling author Stirling Macoboy, has been in print for almost 30 years. The completely revised edition, with existing entries updated and new ones added.
$80.00
AUD
Category: HOME AND GARDEN
Photographed across all four seasons, The Garden State showcases the finest private gardens of Victoria from all angles, highlighting the diversity of each region. Chapters cover a range of garden types, including Rural Estates, Hill Stations, Climate Conscious gardens, Coastal Retreats and Old Curiosit ies, and cover the history of each garden, how it works within the landscape and what measures have been taken to adjust to or cope with environmental conditions.   ...Show more