$27.99
AUD
Category: LOCAL HISTORY
These Victorian war stories span its history¿and span the state from end to end: ¿ The first war fought in Victoria was over its richest land¿the south-west corner where thousands of Australians had been living for thousands of years. When these people realised that whitefella wasn¿t a visitor but an in vader desecrating their country, they fought with iron spears until a bitter, venereal end. ¿ The battle over conscription was fought in the public spaces of Melbourne about sending hundreds of thousands of young men to fight and die in a terrible conflagration on the other side of the world. ¿ The next was part of greater World War II was fought by Victorian generals in an utterly unnecessary manner in a jungle using kids against the best jungle fighters in the world. ¿ The fourth story concerns the wars fought by four leading citizens of Victoria, who, to say the least, did not distinguish themselves in World War II service. ¿ The last war played out in the corridors of fabrication in Canberra over a monstrous visitation on the country of far East Gippsland. ...Show more
$12.99
AUD
Category: LOCAL HISTORY
On Earth, catastrophic impact of an asteroid or comet with truly global consequences has not happened during our written history, and the threat seems very small. Giant scars on our planets surface are relics of an impact history stretching back more than 2 billion years, and there is no assurance it ca nnot happen again. In Australia there are 36 structures ranging from tens of metres to tens of kilometres in diameter, and recognised to varying degrees of certainty as having been formed by giant meteorite impact. In clear and concise language this book begins with ancient beliefs and myths about craters and then explains how they are actually formed and provides details of their structure. Using the record in the rocks, the authors also assess the likelihood of future impacts and their possible effects. ...Show more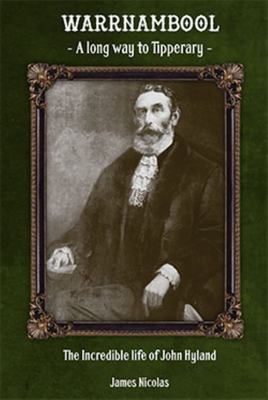 $32.99
AUD
Category: LOCAL HISTORY
In the 1850's an amazing man came to the western districts of Victoria from Tipperary in Ireland. Police Trooper, pioneer, capturer of bushrangers, squatter, mayor, stock and land auctioneer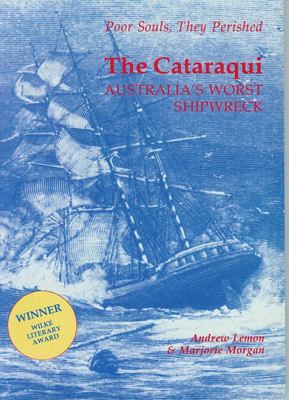 $39.99
AUD
Category: LOCAL HISTORY
Shipwreck on King Island, Australia in 1845.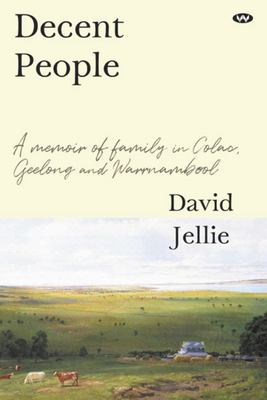 $34.95
AUD
Category: LOCAL HISTORY
Decent People tells the story of David Jellie's ancestors from their arrival in Australia up to his parent's generation. They came from Ireland, Scotland, Wales, England and Croatia – all arriving between 1835 and 1861. Three of them were sailors who jumped ship, and all gravitated to the Western Di strict of Victoria where they became pioneer farmers. Their families are still rooted there. Some prospered and none failed. These pioneer Australians were not dwelling on the past when they left the shores of their homelands, but were looking to a new future for themselves and their successors. They were touched by the vicissitudes of the time and place of their lives – shipwreck, infant mortality, pandemic, untimely death, human frailty, drought, economic depressions and wars. They were all decent people. In Decent People David Jellie tells their stories with tenderness, intimacy, humour and gratitude. ...Show more
$35.95
AUD
Category: LOCAL HISTORY
Completely Revised and Updated to include an extra 108 plant species described and photographed.
$39.95
AUD
Category: LOCAL HISTORY
All round Australia a phenomenon is emerging. While country centres stagnate or decline, some have transformed themselves into "regional cities" that grow and grow, dominating large catchments far beyond their local districts. The modern story of Wagga and Alice Springs, Mackay and Bunbury, is the story of dozens of cities-and of changes that have reoriented Australian society. Warrnambool makes a perfect illustration, with extra interest from its distinctive locale. Each aspect of communal life shows how these centres increasingly replicate capital cities, and concentrate activities once spread across their regions. Education, culture, health, retailing, economies and governments, homes and workplaces-all dramatically rearranged-form the new pattern of urban and country life illustrated in this handsome book. ...Show more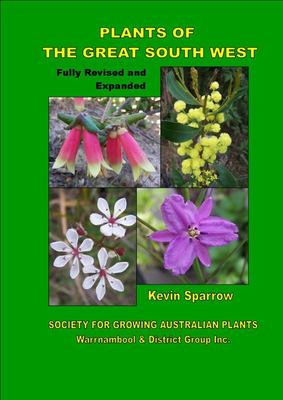 $20.00
AUD
Category: LOCAL HISTORY
Stories relating to the history of the early settlement of Port Fairy, and some of the characters involved in its development.
Items per page:
1 - 10 of 10