$39.99
AUD
Category: POETRY | Reading Level: 3 Biography
Paul Kelly's songs are steeped in poetry. And now he has gathered from around the world the poems he loves - poems that have inspired and challenged him over the years, a number of which he has set to music. This wide-ranging and deeply moving anthology combines the ancient and the modern, the hallowed and the profane, the famous and the little known, to speak to two of literature's great themes that have proven so powerful in his music- love and death - plus everything in between. Here are poems by Yehuda Amichai, W.H. Auden, Tusiata Avia, Hera Lindsay Bird, William Blake, Bertolt Brecht, Constantine Cavafy, Alison Croggon, Mahmoud Darwish, Emily Dickinson, John Donne, Ali Cobby Eckermann, James Fenton, Thomas Hardy, Kevin Hart, Gwen Harwood, Seamus Heaney, Philip Hodgins, Homer, Gerard Manley Hopkins, Langston Hughes, John Keats, Ono No Komachi, Maxine Kumin, Philip Larkin, Li-Young Lee, Norman MacCaig, Paula Meehan, Czeslaw Milosz, Les Murray, Pablo Neruda, Sharon Olds, Ovid, Sylvia Plath, Dorothy Porter, Rumi, Anne Sexton, William Shakespeare, Izumi Shikibu, Warsan Shire, Kenneth Slessor, Wislawa Szymborska, Maire Mhac an tSaoi, Ko Un, Walt Whitman, Judith Wright, W.B. Yeats and many more. ...Show more
$24.99
AUD
Category: POETRY
With lyrics rich in rhyme, Homeland Calling is a hip-hop poetry collection that channels culture and challenges stereotypes. The words have all been written by First Nations youth from remote and regional communities around Australia, edited by award-winning author and poet Ellen van Neerven, and brough t to you by Desert Pea Media. These verses are the result of young artists exploring their place in the world and expressing the future they want to live in. Organised into four sections, 'Country is my heartbeat', 'History is in my bloodline', 'Flame in the struggle' and 'Pride in my people', the words of these deadly, young poets offer wider Australia a rare insight into their thoughts, hopes and dreams. At the back of the book, you'll find a notes section written by Ellen that addresses many of the basic misconceptions regarding First Nations histories and peoples. There's also a glossary of words used in the poems that demonstrate the diversity of languages spoken across this country. ...Show more
$24.99
AUD
Category: POETRY
A collection of love poems and fierce raps, Millefioriis Omar Musa's third book of poetry. Both dream-like and gritty, it also includes gorgeous illustrations and draft poems from Musa's notebook. Heartbreak, cocaine, colonial violence, memory and cave paintings- this is a world full of unbearable beaut y and brutality.We know the world is a horror story, but it's also got love notes in the margins. ...Show more
$29.99
AUD
Category: POETRY
The "Favourite Poems of Banjo Paterson" have always been, and still remain, firm favourites with most Australians. He was "a poet who captured characters, moments and events which are now part of our national consciousness...no one managed to tell stories which as much wit and humour as 'The Banjo'" Thi s selection of poems includes old favourites such as "The Man from Snowy River", "Jim Carew", "Clancy of the Overflow" and many others well known to all Australians. But the essence of his collection is the vigour that the artist Rex Newell has brought to Paterson's poems. This outstanding series of paintings and watercolours truly reflect his sympathy and understanding of Paterson's subjects. >So here is an opportunity for all those who love the work of A. B. Paterson to renew their acquaintance with his poems in a stimulating, fresh and thoroughly appealing new volume. ...Show more
Wise Children
by Angela Carter; Ali Smith (Introduction by)
$19.99
AUD
Category: POETRY | Series: Vintage Classics Ser.
A richly comic tale of the tangled fortunes of two theatrical families, the hazards and chances, Angela Carter's witty and bawdy newnovel is populated with as many sets of twins, and mistaken identitiesas any Shakespeare comedy, and celebrates the magic of over a century of show business.
$14.99
AUD
Category: POETRY | Series: Classics Ser. | Reading Level: good
In later life Basho turned to Zen Buddhism, and the travel sketched in this volume relfect his attempts to cast off earthly attachments and reach out to spiritual fulfillment. The sketches are written in the "haibun" style--a linking of verse and prose. The title piece, in particular, reveals Basho stri ving to discover a vision of eternity in the transient world around him and his personal evocation of the mysteries of the universe. ...Show more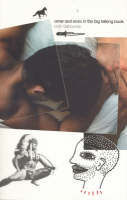 $24.95
AUD
Category: POETRY
This multilayered, confronting novel deals with repression, violence and transformation.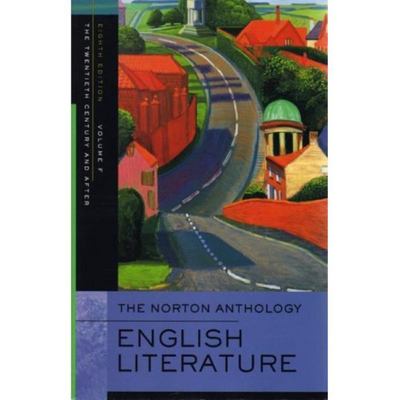 The Norton Anthology of English Literature
by Stephen Greenblatt (General Editor); M. H. Abrams (Founded by); Jahan Ramazani (Editor); Jon Stallworthy (Editor)
$42.95
AUD
Category: POETRY
Firmly grounded by the hallmark strengths of all Norton Anthologies thorough and helpful introductory matter, judicious annotation, complete texts wherever possible The Norton Anthology of English Literature has been revitalized in this Eighth Edition through the collaboration between six new editors an d six seasoned ones. Under the direction of Stephen Greenblatt, General Editor, the editors have reconsidered all aspects of the anthology to make it an even better teaching tool." ...Show more
$19.99
AUD
Category: POETRY | Series: Arden Shakespeare: Third Series
David Scott Kastan lucidly explores the remarkable richness and the ambitious design of King Henry IV Part 1 and shows how these complicate any easy sense of what kind of play it is. Conventionally regarded as a history play, much of it is in fact conspicuously invented fiction, and Kastan argues that t he non-historical, comic plot does not simply parody the historical action but by its existence raises questions about the very nature of history. The full and engaging introduction devotes extensive discussion to the play's language, indicating how its insistent economic vocabulary provides texture for the social concerns of the play and focuses attention on the central relationship between value and political authority. ...Show more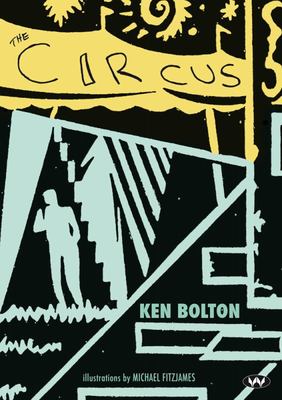 $19.95
AUD
Category: POETRY
A small circus arrives near Trieste - Strong Man, lion, ballerina - from these elements is constructed a contemporary idyll of troubled beauty and humour. With a nod to Robbe-Grillet's 'Jealousy' and 'The Umbrellas of Cherbourg', and yet another to 'A Bad Day for the Sung Dynasty', The Circus succeeds i n being entirely original. ...Show more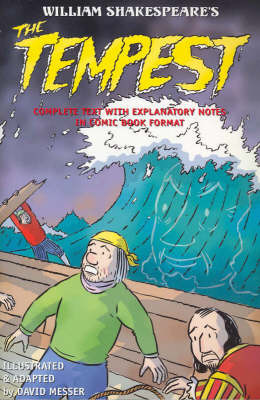 The Tempest
by William Shakespeare (illus david Messer)
$19.99
AUD
Category: POETRY | Series: William Shakespeare .S
Teachers the world over are despairing these days of how to get students interested in Shakespeare. Acclaimed cartoonist David Messer has created a unique comic book format, which combines the visual impact of a play of film with the literary depth of a conventional text.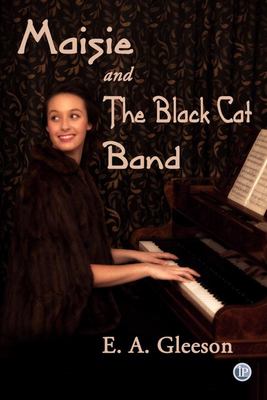 $25.00
AUD
Category: POETRY
E. A. Gleeson has that rare talent of lifting a moment of intimacy into the realm of universal truth, of capturing instances of recollection and infusing them with emotion and thoughtful language where every word gleams. Maisie and the Black Cat Band is her second award winning book with IP. The first, In Between the Dancing, won the IP Best Poetry Award, while this one was Highly Commended in the 2011 Awards. ...Show more