$24.99
AUD
Category: POETRY
From the #1 New York Times bestselling author of milk and honey and the sun and her flowers comes her greatly anticipated third collection of poetry. rupi kaur constantly embraces growth, and in home body, she walks readers through a reflective and intimate journey visiting the past, the present, and th e potential of the self. home body is a collection of raw, honest conversations with oneself - reminding readers to fill up on love, acceptance, community, family, and embrace change. illustrated by the author, themes of nature and nurture, light and dark, rest here. i dive into the well of my body and end up in another world everything i need already exists in me there's no need to look anywhere else - home ...Show more
$39.99
AUD
Category: POETRY | Reading Level: 3 Biography
Paul Kelly's songs are steeped in poetry. And now he has gathered from around the world the poems he loves - poems that have inspired and challenged him over the years, a number of which he has set to music. This wide-ranging and deeply moving anthology combines the ancient and the modern, the hallowed and the profane, the famous and the little known, to speak to two of literature's great themes that have proven so powerful in his music- love and death - plus everything in between. Here are poems by Yehuda Amichai, W.H. Auden, Tusiata Avia, Hera Lindsay Bird, William Blake, Bertolt Brecht, Constantine Cavafy, Alison Croggon, Mahmoud Darwish, Emily Dickinson, John Donne, Ali Cobby Eckermann, James Fenton, Thomas Hardy, Kevin Hart, Gwen Harwood, Seamus Heaney, Philip Hodgins, Homer, Gerard Manley Hopkins, Langston Hughes, John Keats, Ono No Komachi, Maxine Kumin, Philip Larkin, Li-Young Lee, Norman MacCaig, Paula Meehan, Czeslaw Milosz, Les Murray, Pablo Neruda, Sharon Olds, Ovid, Sylvia Plath, Dorothy Porter, Rumi, Anne Sexton, William Shakespeare, Izumi Shikibu, Warsan Shire, Kenneth Slessor, Wislawa Szymborska, Maire Mhac an tSaoi, Ko Un, Walt Whitman, Judith Wright, W.B. Yeats and many more. ...Show more
$22.00
AUD
Category: POETRY
Coast Road: Selected Poems is the definitive Robert Gray collection.Robert Gray is one of Australia's most acclaimed poets.  Among his many prizes are the Patrick White Award, the Philip Hodgins Memorial Medal, and the Australia Council's Writer's Emeritus Award for lifetime achievement.  His Selected P oems has been published in the United States, China, Germany, the Netherlands and the United Kingdom.  He is the author of a prize-winning prose memoir, The Land I Came Through Last.'An imagist without a rival in the English-speaking world.' Kevin Hart'Individual, surprising, evocative … at once cool and rapturous. '  Lisa Gorton ...Show more
$14.99
AUD
Category: POETRY | Series: Classics Ser. | Reading Level: good
In later life Basho turned to Zen Buddhism, and the travel sketched in this volume relfect his attempts to cast off earthly attachments and reach out to spiritual fulfillment. The sketches are written in the "haibun" style--a linking of verse and prose. The title piece, in particular, reveals Basho stri ving to discover a vision of eternity in the transient world around him and his personal evocation of the mysteries of the universe. ...Show more
$39.99
AUD
Category: POETRY
Prose poetry is a resurgent literary form in the English-speaking world and has been rapidly gaining popularity in Australia. Cassandra Atherton and Paul Hetherington have gathered a broad and representative selection of the best Australian prose poems written over the last fifty years. The Anthology of Australian Prose Poetryincludes numerous distinguished prose poets--Jordie Albiston, joanne burns, Gary Catalano, Anna Couani, Alex Skovron, Samuel Wagan Watson, Ania Walwicz and many more; and documents prose poetry's growing appeal over recent decades, from the poetic margins to the mainstream. This collection reframes our understanding not only of this dynamic poetic form, but of Australian poetry as a whole. ...Show more
$24.99
AUD
Category: POETRY
A collection of love poems and fierce raps, Millefioriis Omar Musa's third book of poetry. Both dream-like and gritty, it also includes gorgeous illustrations and draft poems from Musa's notebook. Heartbreak, cocaine, colonial violence, memory and cave paintings- this is a world full of unbearable beaut y and brutality.We know the world is a horror story, but it's also got love notes in the margins. ...Show more
$24.99
AUD
Category: POETRY
With lyrics rich in rhyme, Homeland Calling is a hip-hop poetry collection that channels culture and challenges stereotypes. The words have all been written by First Nations youth from remote and regional communities around Australia, edited by award-winning author and poet Ellen van Neerven, and brough t to you by Desert Pea Media. These verses are the result of young artists exploring their place in the world and expressing the future they want to live in. Organised into four sections, 'Country is my heartbeat', 'History is in my bloodline', 'Flame in the struggle' and 'Pride in my people', the words of these deadly, young poets offer wider Australia a rare insight into their thoughts, hopes and dreams. At the back of the book, you'll find a notes section written by Ellen that addresses many of the basic misconceptions regarding First Nations histories and peoples. There's also a glossary of words used in the poems that demonstrate the diversity of languages spoken across this country. ...Show more
Wise Children
by Angela Carter; Ali Smith (Introduction by)
$19.99
AUD
Category: POETRY | Series: Vintage Classics Ser.
A richly comic tale of the tangled fortunes of two theatrical families, the hazards and chances, Angela Carter's witty and bawdy newnovel is populated with as many sets of twins, and mistaken identitiesas any Shakespeare comedy, and celebrates the magic of over a century of show business.
$14.99
AUD
Category: POETRY
"No poet is more emblematically American than Robert Frost. Hailed as the most eminent, the most distinguished Anglo-American poet by T.S. Eliot, he is the only writer in history to have been awarded four Pulitzer Prizes. In iconic poems like Stopping by Woods on a Snowy Evening, simple images summon th e rural landscape of New England, and Frost unfailingly moves the reader with his profound grasp of the human condition. This is the most comprehensive and authoritative volume of Frost's verse available, comprising all eleven volumes of his poems, meticulously edited by Edward Connery Lathem." ...Show more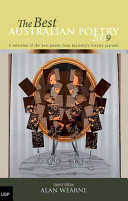 $24.95
AUD
Category: POETRY | Series: Australian Poetry Ser.
In its seventh year, Alan Wearne brings to this collection his endless inquisitiveness and his mastery of the infinite complexity of Australian social life. His selection of 40 poems from Australia's print and online journals shows us of the many radically different ways that poetry can portray lives. W ith poems from both well-known and up-and-coming Australian poets, including Robert Adamson, Rosemary Dobson, L.K. Holt, John Kinsella, Les Murray, Geoff Page, Peter Porter, Jaya Savige, Peter Skrzynecki and Thomas Shapcott, Wearne has compiled an imaginative and entertaining collection. Together with specially requested commentary from the contributing poets, this is the most reliable barometer of what's new and exciting in Australian poetry. ...Show more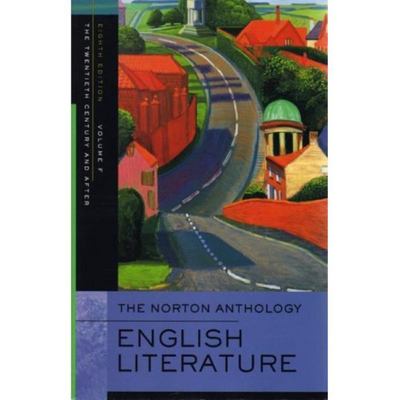 The Norton Anthology of English Literature
by Stephen Greenblatt (General Editor); M. H. Abrams (Founded by); Jahan Ramazani (Editor); Jon Stallworthy (Editor)
$42.95
AUD
Category: POETRY
Firmly grounded by the hallmark strengths of all Norton Anthologies thorough and helpful introductory matter, judicious annotation, complete texts wherever possible The Norton Anthology of English Literature has been revitalized in this Eighth Edition through the collaboration between six new editors an d six seasoned ones. Under the direction of Stephen Greenblatt, General Editor, the editors have reconsidered all aspects of the anthology to make it an even better teaching tool." ...Show more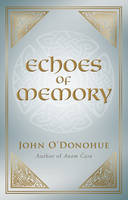 $24.99
AUD
Category: POETRY
"In this powerful, evocative collection, master storyteller John O Donohue explores themes of love and loss, beginnings and endings. Inspired by the ancient wisdom of the Celtic tradition and the rugged, majestic landscape of his birth, the west of Ireland, here he also creates a unique vision of a plac e and time, and the echo of a memory that will never fade." ...Show more