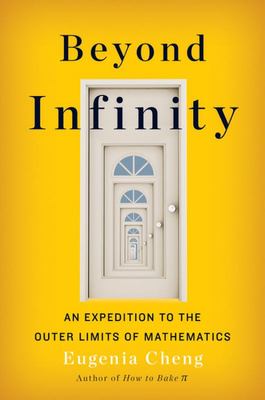 $29.99
AUD
Category: SCIENCE
"[Cheng] does a great service by showing us non-mathematician schlubs how real mathematical creativity works." --Wall Street Journal   How big is the universe? How many numbers are there? And is infinity + 1 is the same as 1 + infinity? Such questions occur to young children and our greatest minds. And they are all the same question: What is infinity? In Beyond Infinity, Eugenia Cheng takes us on a staggering journey from elemental math to its loftiest abstractions. Along the way, she considers how to use a chessboard to plan a worldwide dinner party, how to make a chicken-sandwich sandwich, and how to create infinite cookies from a finite ball of dough. Beyond Infinity shows how one little symbol holds the biggest idea of all. ...Show more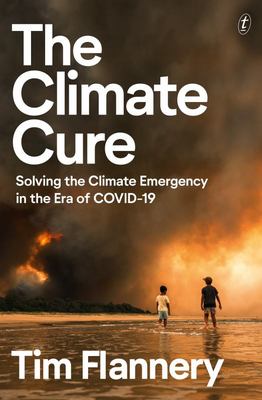 $24.99
AUD
Category: SCIENCE
Australians are witnessing an unprecedented government response to crisis-swift decisive action to avert catastrophe. And the advice of scientists has informed every step of the way. But for decades the advice of scientists on the impending catastrophe that climate change will bring has been ignored, di smissed and even ridiculed. Renowned climate scientist Tim Flannery takes aim at those in government and in the fossil fuel industries for their inaction and lies in response to calls to address the very real and immediate threats posed by climate change. Threats that are now upon us, as the 2019/20 Australian bushfires and floods have shown. Flannery sees 2020 as a turning point. He explores the measures at our disposal to reduce CO2 emissions. He looks at the ways carbon can be drawn out of the atmosphere and safely stored to stabilise atmospheric carbon levels. And he demands a new approach that puts tackling climate change in the hands of the scientists who can lead the way. The Climate Cure is an action plan for survival, a call for government policies that, like its COVID-19 response, rise to the very real climate challenges we face. There is reason for optimism - if we act now. ...Show more
$32.99
AUD
Category: SCIENCE | Reading Level: very good
'A beautiful little book by a brilliant mind' Steven Poole, DAILY TELEGRAPH The world-famous cosmologist and #1 bestselling author of A Brief History of Time leaves us with his final thoughts on the universe's biggest questions in this brilliant posthumous work.   Is there a God? How did it all begin ? Can we predict the future? What is inside a black hole? Is there other intelligent life in the universe? Will artificial intelligence outsmart us? How do we shape the future? Will we survive on Earth? Should we colonise space? Is time travel possible? Throughout his extraordinary career, Stephen Hawking expanded our understanding of the universe and unravelled some of its greatest mysteries. But even as his theoretical work on black holes, imaginary time and multiple histories took his mind to the furthest reaches of space, Hawking always believed that science could also be used to fix the problems on our planet. And now, as we face potentially catastrophic changes here on Earth - from climate change to dwindling natural resources to the threat of artificial super-intelligence - Stephen Hawking turns his attention to the most urgent issues for humankind. Wide-ranging, intellectually stimulating, passionately argued, and infused with his characteristic humour, BRIEF ANSWERS TO THE BIG QUESTIONS, the final book from one of the greatest minds in history, is a personal view on the challenges we face as a human race, and where we, as a planet, are heading next. A percentage of all royalties will go to charity. ...Show more
$24.99
AUD
Category: SCIENCE | Reading Level: near fine
#1 New York Times Bestseller From a renowned historian comes a groundbreaking narrative of humanity's creation and evolution--a #1 international bestseller--that explores the ways in which biology and history have defined us and enhanced our understanding of what it means to be "human." One hundred thou sand years ago, at least six different species of humans inhabited Earth. Yet today there is only one--homo sapiens. What happened to the others? And what may happen to us? Most books about the history of humanity pursue either a historical or a biological approach, but Dr. Yuval Noah Harari breaks the mold with this highly original book that begins about 70,000 years ago with the appearance of modern cognition. From examining the role evolving humans have played in the global ecosystem to charting the rise of empires, Sapiens integrates history and science to reconsider accepted narratives, connect past developments with contemporary concerns, and examine specific events within the context of larger ideas. Dr. Harari also compels us to look ahead, because over the last few decades humans have begun to bend laws of natural selection that have governed life for the past four billion years. We are acquiring the ability to design not only the world around us, but also ourselves. Where is this leading us, and what do we want to become? Featuring 27 photographs, 6 maps, and 25 illustrations/diagrams, this provocative and insightful work is sure to spark debate and is essential reading for aficionados of Jared Diamond, James Gleick, Matt Ridley, Robert Wright, and Sharon Moalem. ...Show more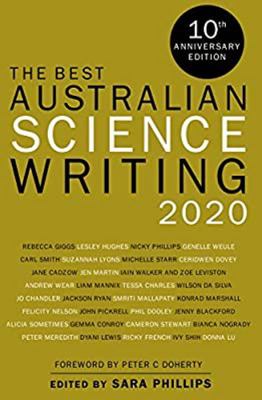 $32.99
AUD
Category: SCIENCE
The annual collection – now in its tenth year – celebrating the finest voices in Australian science writing.Can fish feel pain? Does it matter if a dingo is different from a dog? Is there life in a glob of subterranean snot? Science tackles some unexpected questions. At a time when the world is buffeted by the effects of a pandemic, climate change and accelerating technology, the fruits of scientific labour and enquiry have never been more in demand. Who better to navigate us through these unprecedented days than Australia's best science writers.Now in its tenth year, this much-loved anthology selects the most riveting, entertaining, poignant and fascinating science stories and essays from Australian writers, poets and scientists. In their expert hands such ordinary objects as milk and sticky tape become imbued with new meaning, while the furthest reaches of our universe are made more familiar and comprehensible.With a foreword from Nobel laureate and immunologist Peter C Doherty, this collection brings fresh perspective to the world you thought you knew. ...Show more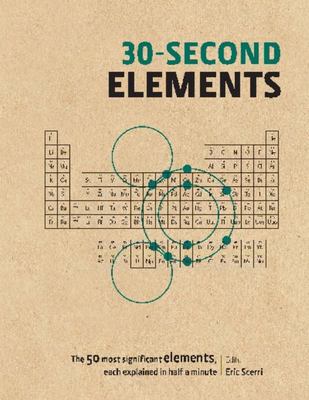 $24.99
AUD
Category: SCIENCE | Series: 30-Second
30-Second Elements presents you with the foundations of chemical knowledge, distilling the 50 most significant chemical elements into half-a-minute individual entries, using nothing more than two pages, 300 words and one picture. Divided into seven chapters, it includes the atomic details of the other 6 8 elements and the relationships of all 118. ...Show more
$32.99
AUD
Category: SCIENCE
From the human being to the octopus, the shark to the humble sea squirt, all animals are physical beings made up entirely of cells. And yet they can think, to varying degrees. How did this come to be? How did a mind first grow from the matter that is the body? And at what stage did that clump of cells b ecome a 'self'? In Metazoa, Peter Godfrey-Smith, author of the bestselling Other Minds looks beyond the octopus to the complexity of the whole animal kingdom, exploring the origins of consciousness and grappling with the greatest mystery of evolution. Metazoa (the biological term encompassing all animals), covers, with various degrees of detail, the main stages in animal evolution: the long period of life before animals, the enigmatic period known as the Ediacaran, in which the first animal fossils were laid down, then the Cambrian, the period that rapidly gave rise to most of the familiar animal forms. Then, in a few distinct evolutionary lines, the appearance of bodies with a set of unusual capacities: bodies with eyes and other senses that can track objects in space, bodies that can freely move and bodies with tools for the manipulation of objects. And the bringing together of these capacities would have pivotal consequences for the evolution of the brain and hence the evolution of consciousness. There is much to marvel at in the natural world. But take a moment to wonder at the fact that we can marvel at all. ...Show more
$19.99
AUD
Category: SCIENCE | Series: Introducing... Ser.
Progress in genetics today would not be possible without Darwin's revolution, but the mysterious man who laid the rational basis for undermining belief in God's creation was remarkable timid. He spent most of his life in seclusion; a semi-invalid, riddled with doubts, fearing the controversy his theorie s might unleash.In this brilliantly lucid book - a classic originally published in 1982 - Jonathan Miller unravels Darwin's life and his contribution to biology, and traces the path from his scientific predecessors to the later modifications that his own evolutionary theories required.Introducing Darwin brings alive the difficult progress from pre-Darwinian thinking to modern genetics and the devastatingly important impact of one man on our fundamental understanding of biology, life and ourselves. ...Show more
$19.99
AUD
Category: SCIENCE | Series: 30 Second
The ideal introduction to the key theories and principles of mathematics.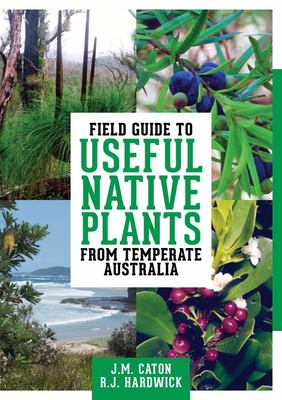 $49.99
AUD
Category: SCIENCE
Detailed descriptions of over 150 useful plants from the temperate eco region.* More than 600 colour photos and drawings for ease of identification, as well as maps of localand Australia wide distributions.* Information on a wide range of uses for native plants as food, fibre and medicines, includingnot es on preparation.* The result of a 15 year fieldwork partnership photographing, describing and using plants fromthe temperate eco region of southeastern Australia. A valuable contribution to the knowledgeof the native plants of south eastern Australia.* This guide will be of interest to people who live there and the many tourist who visit the area,as well as bushwalkers, educators, archaeologists and chefs. ...Show more
$14.99
AUD
Category: SCIENCE | Series: Vintage Classics Ser.
"WITH AN INTRODUCTION BY DARWIN'S GREAT-GREAT-GRANDDAUGHTER, RUTH PADEL When the eminent naturalist Charles Darwin returned from South America on board the H.M.S Beagle in 1836, he brought with him the notes and evidence which would form the basis of his landmark theory of evolution of species by a proc ess of natural selection. This theory, published as The Origin of Species in 1859, sparked a fierce scientific, religious and philosophical debate which still continues today." ...Show more