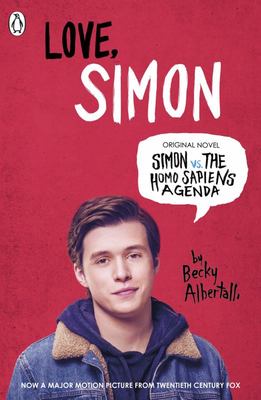 $17.99
AUD
Category: TEEN | Series: Simon Vs. the Homo Sapiens Agenda | Reading Level: very good
Straight people should have to come out too. And the more awkward it is, the better. Simon Spier is sixteen and trying to work out who he is - and what he's looking for. But when one of his emails to the very distracting Blue falls into the wrong hands, things get all kinds of complicated.Because, for S imon, falling for Blue is a big deal . . .It's a holy freaking huge awesome deal. ...Show more
$19.99
AUD
Category: TEEN | Reading Level: 9 YA
When her parents announce their impending separation, Natalie can't understand why no one is fighting or at least mildly upset. Then Zach and Lucy, her two best friends, hook up, leaving her feeling slightly miffed and decidedly awkward. She'd always imagined she would end up with Zach one day - in the version of her life that played out like a TV show, with just the right amount of banter, pining and meaningful looks. Now everything has changed and nothing is quite making sense. Until an unexpected romance comes along and shakes things up even further. 'It Sounded Better in My Head' is a tender, funny and joyful novel about longing, confusion, feeling left out and finding out what really matters - from an exciting new voice in Australian YA writing. ...Show more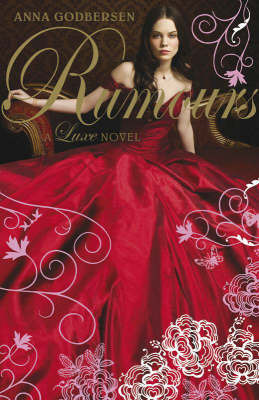 $19.95
AUD
December 1899 - New York City Manhattan has bid farewell to its brightest star, the dazzling Miss Holland. Yet the rumors about her untimely demise continue. Meanwhile, her sister, the irrepressible Diana, has been seen in the company of not one, but three eligible bachelors. Might there be a fourth? In High Society reputation is everything. The Holland family simply can't afford to be the subject of such wicked whispers. Heaven forbid that they should fall so spectacularly from grace...There is a very fine line between truth and love, lies and hate. And all is about to be gloriously revealed. ...Show more
$17.99
AUD
Category: TEEN | Series: Throne of Glass | Reading Level: Teen - Grade 7-9, Age 12-14
The heart-pounding, edge-of-your-seat third instalment to the Throne of Glass series is a New York Times bestseller and a must-read for fans of Game of Thrones As the King of Adarlan 's Assassin, Celaena Sardothien is bound to serve the tyrant who slaughtered her dear friend. But she has vowed to make h im pay. The answers Celaena needs to destroy the king lie across the sea Wendlyn. And Chaol, Captain of the King's Guard, has put his future in jeopardy to send her there. Yet as Celaena seeks her destiny in Wendlyn, a new threat is preparing to take to the skies. Will Celaena find the strength not only to win her own battles, but to fight a war that could pit her loyalties to her own people against those she has grown to love' This third novel in the Throne of Glass sequence, from New York Times bestselling author Sarah J. Maas, is packed with more heart-stopping action, devastating drama and swoonsome romance, and introduces some fierce new heroines to love and hate. Perfect for fans of The Hunger Games and Game of Thrones. ...Show more
$17.99
AUD
Category: TEEN | Series: Throne of Glass | Reading Level: Teen - Grade 7-9, Age 12-14
Sarah J. Maas's New York Times bestselling Throne of Glass series reaches new heights in this sweeping fourth instalment. Everyone Celaena Sardothien loves has been taken from her. Now she returns to the empire to confront the shadows of her past ... Bloodthirsty for revenge on the two men responsible f or destroying her life, and desperate to find out if the prince and his captain are safe, Celaena returns to Rifthold. She has accepted her identity as Aelin Galathynius, the lost Queen of Terrasen. But before she can reclaim her throne, there are dark truths to learn and debts to be paid. Aelin must stay hidden beneath her assassin 's hood and draw on her mortal strength as Celaena to prevent the King of Adarlan from tearing her world apart. Only then can she fight for her people. Readers will be held rapt as Celaena 's story builds to an agonising crescendo, packed with heart-pounding action and swoon-worthy romance. ...Show more
$19.99
AUD
Category: TEEN | Series: Divergent Trilogy | Reading Level: Teen - Grade 7-9, Age 12-14
#1 New York Times bestselling author Veronica Roth's second book in the dystopian Divergent series is another intoxicating thrill ride of a story, rich with hallmark twists, heartbreaks, romance, and powerful insights about human nature. As war and unrest surge in the factions all around her, Tris Prior must continue trying to save those she loves--and herself--while grappling with haunting questions of grief and forgiveness, identity and loyalty, politics and love. This enhanced deluxe collector's edition of the #1 New York Times bestselling dystopian sensation is perfect for new fans and collectors alike. It includes: An exclusive, never-before-seen video interview with Veronica Roth The official Insurgent book trailer "Free Four": This pivotal thirteen-page scene from Divergent, retold from Tobias's point of view, reveals unknown facts and fascinating details about Four's character, his past, his own initiation, and his thoughts about new Dauntless initiate Tris Prior. A gallery of favorite quotations from Insurgent An interactive "Choose Your Faction" quiz Faction manifestos A Dark Days of Summer book tour video interview with Veronica Roth More than fifty additional pages of bonus content, including an extensive Q&A with Veronica Roth, author playlists for the series, discussion questions, faction party tips and recipes, and much more ...Show more
$16.99
AUD
Category: TEEN
A New York Times BestsellerWinner of the 2017 Newbery Medal2017 Booklist Youth Editors' ChoiceOn seven Best Book ListsEvery year, the people of the Protectorate leave a baby for the witch in the forest to keep her from terrorizing their town. But Xan is kind. She nourishes the babies with starlight and delivers them to welcoming families. Until she accidentally feeds a baby moonlight, filling her with extraordinary magic that will emerge with dangerous consequences. ...Show more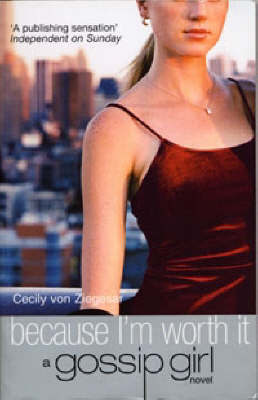 $15.95
AUD
Category: TEEN | Series: Gossip Girl Ser.
Everyone who's anyone in New York City is suffering from post-college application cabin fever and it's time to run a little wild! Could it be that Serena is smitten with Blair's stepbrother or will the Fashion Week parties pull her away from any attempt at true love? Dan and Vanessa are mad about each o ther and pursuing their creative dreams - but be careful of what you wish for. Nate hits an all-time low as Blair's Yale interview with a tall, handsome alum takes an unexpected turn and Jenny makes a new friend who gets a little too close for comfort. And just who is going to get into college early acceptance? Wintertime has never been hotter in NYC as things steam up all over Fifth Avenue. All of this is observed and recorded by the mysterious, anonymous Gossip Girl. She has all the inside scoop on the inner-workings of this privileged society because she's one of them! Sharp wit, intriguing characters and high stakes melodrama! ...Show more
$16.99
AUD
Category: TEEN | Series: Parvana | Reading Level: From 10 To 13
There are many types of battle in Afghanistan. Imagine living in a country where women and girls are not allowed to leave the house without a man. Imagine having to wear clothes that cover every part of your body, including your face, whenever you go out. This is the life of Parvana, a young girl growi ng up in Afghanistan under the control of an extreme religious military group. When soldiers burst into her home and drag her father off to prison, Parvana is forced to take responsibility for her whole family, dressing as a boy to make a living in the marketplace of Kabul, risking her life in the dangerous and volatile city. By turns exciting and touching, Parvana is a story of courage in the face of overwhelming fear and repression. ...Show more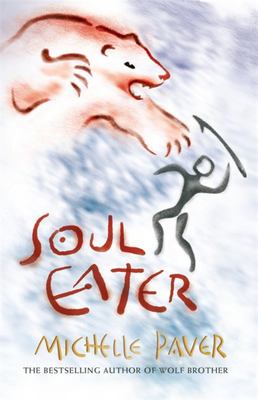 $17.99
AUD
Category: TEEN | Series: Chronicles of Ancient Darkness | Reading Level: 9+
"Fast-paced and exciting adventure that will enthrall every reader." --Erin Hunter, author of the New York Times bestselling Warriors series Readers who love the Spirit Animal books will flock to the third volume in Michelle Paver's bestselling fantasy series about a courageous boy who fights evil alon gside a loyal wolf. It's winter, and Wolf, Torak's beloved pack-brother, has been captured by an unknown foe. In a desperate bid to rescue him, Torak and Renn must brave the frozen wilderness of the Far North. As they battle for survival amid howling blizzards and the ever-present menace of the great white bear, their friendship is tested to the breaking point, and Torak is forced to get closer to his enemies than ever before. "Compelling from first page to last." --Kirkus Reviews (starred review) ...Show more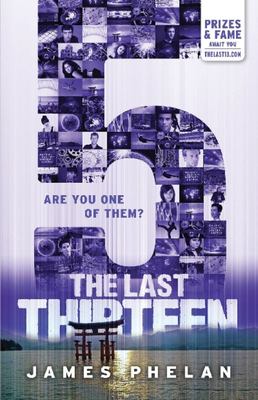 $14.99
AUD
Category: TEEN | Series: The\Last Thirteen Ser.
Sam heads to Japan with Tobias to meet the next Dreamer, a famous professional gamer. While at a tournament in Tokyo, Stella arrives forcing Sam and Dreamer number nine to take extreme evasive action. As ever, Solaris is on the scene in a flash... Meanwhile, Alex and Shiva are captive in Shiva's New Yor k apartment after being fitted with wrist bombs that will detonate if they attempt to escape, and Eva learns how participating in the Four Corners competition will help discover Solaris's location, and where he is keeping the Gears he has stolen from them. Sam must find the last 13. Our fate lies with them alone. For ages 10+ ...Show more