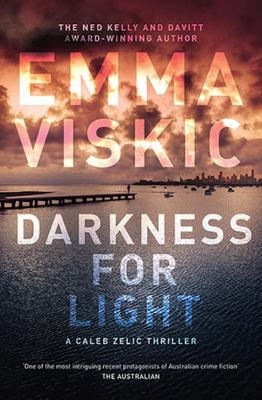 $29.99
AUD
Category: Crime
The third thrilling instalment in the award-winning Caleb Zelic series. After a lifetime of bad decisions troubled PI Caleb Zelic is finally making good ones. He's in therapy, reconnecting with the Deaf community, and reconciling with his beloved wife.But he can't escape his past.A violent confrontation forces Caleb back into contact with his double-crossing partner, Frankie. When her niece is kidnapped, Frankie and Caleb must work together to save the child's life. But their efforts will risk everything, including their own lives. ...Show more
$32.99
AUD
Category: Crime
 'He's gone...' When his daughter Samantha calls in the dead of night, John Rebus knows it's not good news. Her husband has been missing for two days. Rebus fears the worst - and knows from his lifetime in the police that his daughter will be the prime suspect. He wasn't the best father - the job always came first - but now his daughter needs him more than ever. But is he going as a father or a detective? As he leaves at dawn to drive to the windswept coast - and a small town with big secrets - he wonders whether this might be the first time in his life where the truth is the one thing he doesn't want to find... ...Show more
$22.99
AUD
Category: Crime | Reading Level: very good
An utterly wonderful debut novel of love, crime, magic, fate and a boy's coming of age, set in 1980s Australia and infused with the originality, charm, pathos, and heart of Extremely Loud and Incredibly Close and The Curious Incident of the Dog in the Night-Time. The mind can take you anywhere you want to go. Eli Bell's life is complicated. His father is lost, his mother is in jail, and his stepdad is a heroin dealer. The most steadfast adult in Eli's life is Slim--a notorious felon and national record-holder for successful prison escapes--who watches over Eli and August, his silent genius of an older brother. Exiled far from the rest of the world in Darra, a seedy suburb populated by Polish and Vietnamese refugees, this twelve-year-old boy with an old soul and an adult mind is just trying to follow his heart, learn what it takes to be a good man, and train for a glamorous career in journalism. Life, however, insists on throwing obstacles in Eli's path--most notably Tytus Broz, Brisbane's legendary drug dealer. But the real trouble lies ahead. Eli is about to fall in love, face off against truly bad guys, and fight to save his mother from a certain doom--all before starting high school. A story of brotherhood, true love, family, and the most unlikely of friendships, Boy Swallows Universe is the tale of an adolescent boy on the cusp of discovering the man he will be. Powerful and kinetic, Trent Dalton's debut is sure to be one of the most heartbreaking, joyous and exhilarating novels you will experience. ...Show more
$32.99
AUD
Category: Crime Fiction | Series: Jack Reacher Ser. | Reading Level: very good
Jack Reacher is back in a brand new white-knuckle read from Lee Child, creator of 'today's James Bond, a thriller hero we can't get enough of' (Ken Follett). Jack Reacher is a former military cop, trained to notice things. He's on a Greyhound bus, watching an elderly man sleeping in his seat, with a fat envelope of cash hanging out of his pocket. Another passenger is watching too ... obviously hoping to get rich quick. When the mugger finally makes his move, Reacher rides to the rescue. The old man is grateful, yet he turns down Reacher's offer to help him home. He's vulnerable, scared, and clearly in big, big trouble. Elsewhere in the city, two ruthless rival criminal gangs, one Albanian, the other Ukrainian, are competing for control. Do they have a life-and-death hold on the old guy? Will Reacher sit back and let bad things happen? Or can he twist the situation to everyone's benefit? 'This is a random universe,' he says. 'Once in a blue moon things turn out just right. The odds are better with Reacher involved. That's for damn sure.   ...Show more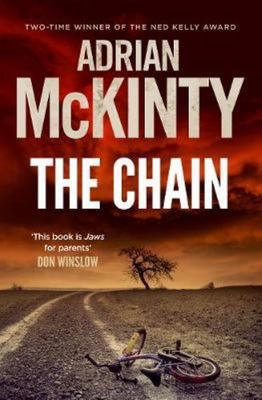 $32.99
AUD
Category: Crime Fiction | Reading Level: 2 Crime
You just dropped off your child at the bus stop. A panicked stranger calls your phone. Your child has been kidnapped.The stranger then explains that their child has also been kidnapped, by a completely different stranger. The only way to get your child back is to kidnap another child - within 24 hours. Your child will be released only when the next victim's parents kidnap yet another child. And most importantly, the stranger explains, if you don't kidnap a child, or if the next parents don't kidnap a child, your child will be murdered. You are now part of The Chain.   ...Show more
$22.99
AUD
Category: Crime Fiction | Reading Level: good
Critics are calling I AM PILGRIM: "Unputdownable." --Booklist "The best book of 2014." --Suspense Magazine "The next Girl with the Dragon Tattoo." --The New York Post A breakneck race against time...and an implacable enemy. An anonymous young woman murdered in a run-down hotel, all identifying character istics dissolved by acid. A father publicly beheaded in the blistering heat of a Saudi Arabian public square. A notorious Syrian biotech expert found eyeless in a Damascus junkyard. Smoldering human remains on a remote mountainside in Afghanistan. A flawless plot to commit an appalling crime against humanity. One path links them all, and only one man can make the journey. Pilgrim. ...Show more
$32.99
AUD
Category: Crime Fiction | Series: Cormac Reilly Ser.
The heart-stopping new book in the Cormac Reilly series, by the bestselling author of The Ruin and The Scholar. When Peter Fisher is called to the scene of a supposed prank call, his annoyance turns to terror when he realises this is no joke. A young boy says he witnessed a little girl being bundled int o the boot of a car, and Peter believes him. DI Cormac Reilly and Peter search frantically for answers, but find obstacles put in their way by the one person who should be helping them: Superintendent Bryan Murphy. Frustrated and severely short-staffed, Peter and Cormac are pushed to breaking point, resulting in a fatal mistake. Cormac is suspended from duty and Peter is banished to a tiny town on the West Coast of Ireland, where's he's tasked with doing the paperwork in a murder investigation that's supposed to have been resolved. But something isn't adding up, including the mysterious appearance of a young woman and her nine-year-old daughter, who hasn't spoke a word in months . . .   ...Show more
$35.00
AUD
Category: Crime
In the quiet Cotswolds village of Great Rollright in 1944, a thin, and unusually elegant, housewife emerged from her cottage to go on her usual bike ride. A devoted mother-of-three, attentive wife and friendly neighbour, Sonya Burton seemed to epitomise rural British domesticity. However, rather than pe dalling towards the shops with her ration book, Sonya was heading for the Oxfordshire countryside to gather scientific secrets from a nuclear physicist. Secrets that would enable the Soviet Union to build the atomic bomb. Far from an obedient homemaker, Sonya Burton was a dedicated communist, a decorated colonel and a veteran spy who risked her life to keep the Soviet Union in the nuclear arms race. In Mrs Burton, Ben Macintyre reveals the astonishing story behind the most important female spy in history. ...Show more
$32.99
AUD
Category: Crime Fiction
Number One New York Times bestselling author Kathy Reichs returns with her nineteenth riveting novel featuring forensic anthropologist Temperance Brennan, who must use all her tradecraft to discover the identity of a faceless corpse, its connection to a decade-old missing child case, and why the dead ma n had her phone number. It's sweltering in Charlotte, North Carolina and Temperance Brennan, still recovering from neurosurgery following an aneurysm, is battling nightmares, migraines, and what she thinks might be hallucinations when she receives a series of mysterious text messages, each containing a new picture of a corpse that is missing its face and hands. Immediately, she's anxious to know who the dead man is, and why the images were sent to her. An identified corpse soon turns up, only partly answering her questions. To win answers to the others, including the man's identity, she must go rogue. With help from a number of law enforcement associates including her Montreal beau Andrew Ryan and the always-ready-with-a-smart-quip, ex-homicide investigator Skinny Slidell, and utilizing new cutting-edge forensic methods, Tempe draws closer to the astonishing truth. But the more she uncovers, the darker and more twisted the picture becomes ... Praise for Kathy Reichs: 'Kathy Reichs writes smart--no, make that brilliant--mysteries that are as realistic as non-fiction and as fast-paced as the best thrillers about Jack Reacher or Alex Cross' James Patterson 'Kathy Reichs continues to be one of the most distinctive and talented writers in the genre. Her legions of readers worldwide will agree with me when I declare that the more books she writes, the more enthusiastic fans she'll garner' Sandra Brown 'Each book in Kathy Reichs's fantastic Temperance Brennan series is better than the last. They're filled with riveting twists andturns. No matter how many novels she writes, I just can't get enough!' Lisa Scottoline 'Reichs always delivers a pulse-pounding story' Publisher's Weekly 'Every minute in the morgue with Tempe is golden' The New York Times Book Review 'Bloody good beach reading!' USA Today 'Brennan is a winner, and so is Reichs' Daily News 'This is Kathy Reichs as maybe you've never read her before. The story starts like a pistol shot and fires nonstop through over three hundred layered pages. The twists are meticulously planned and thrown like bamboozling curves on the edge of the plate. But you will see new layers to the brilliant Tempe Brennan that may surprise you. Read this book. It was created by a master of the genre who knocks it out of the park.' David Baldacci, bestselling author of One Good Deed and Redemption 'Nobody writes a more imaginative thriller than Kathy Reichs or crafts a better sentence. Her latest forensic investigation, A Conspiracy of Bones, rivets with its non-stop pursuit of some of the vilest villains ever.' Clive Cussler, bestselling author of Night Probe and Sahara 'Sinister and chilling. In Tempe Brennan's riveting return to the investigative trail, she suddenly finds herself caught in a tangled web. Who can she trust? Maybe not even herself. Bones is back and better than ever.' Lisa Gardner, bestselling author of Never Tell, Look for Me, and Right Behind You 'A Conspiracy of Bones shows off Kathy Reichs' dazzling new level of plotting mastery. A thrilling read from one of my favorite writers.' Karin Slaughter, bestselling author of The Lost Widow, Pieces of Her, and Cop Town ...Show more
$32.99
AUD
Category: Crime Fiction | Series: Martin Scarsden
  The gripping new Martin Scarsden novel. She breathes deeply, trying to quell the rising sense of panic. A detective came to her home, drugged her and kidnapped her. She tries to make sense of it, to imagine alternatives, but only one conclusion is possible: it's the past, come to claim her.  Martin Scarsden's new life seems perfect, right up until the moment it's shattered by a voicemail: a single scream, abruptly cut off, from his partner Mandalay Blonde. Racing home, he finds an unconscious man sprawled on the floor and Mandy gone. Someone has abducted her. But who, and why? So starts a twisting tale of intrigue and danger, as Martin probes the past of the woman he loves, a woman who has buried her former life so deep she has never mentioned it. And for the first time, Mandy finds denial impossible, now the body of a mystery man has been discovered, a man whose name she doesn't know, a man she was engaged to marry when he died. It's time to face her demons once and for all; it's time she learned how to trust.  Set in a Sydney riven with corruption and nepotism, privilege and power, Trust is the third riveting novel from award-winning and internationally acclaimed writer Chris Hammer. 'The best Australian crime novel since Peter Temple's The Broken Shore.' - The Times on Silver   ...Show more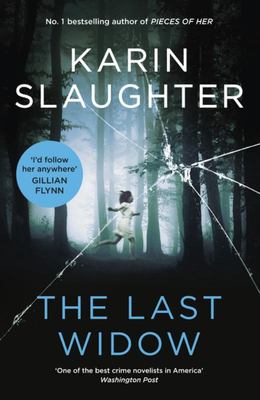 $32.99
AUD
Category: Crime | Series: Will Trent Ser.
From the No.1 bestselling author comes a gripping new crime thriller featuring Will Trent and Sara Linton. It begins with an abduction. The routine of a family shopping trip is shattered when Michelle Spivey is snatched as she leaves the mall with her young daughter. The police search for her, her part ner pleads for her release, but in the end...they find nothing. It's as if she disappeared into thin air. A month later, on a sleepy Sunday afternoon, medical examiner Sara Linton is at lunch with her boyfriend Will Trent, an agent with the Georgia Bureau of Investigation. But the serenity of the summer's day is broken by the wail of sirens. Sara and Will are trained to help in an emergency. Their jobs - their vocations - mean that they run towards a crisis, not away from it. But on this one terrible day that instinct betrays them both. Within hours the situation has spiralled out of control; Sara is taken prisoner; Will is forced undercover. And the fallout will lead them into the Appalachian mountains, to the terrible truth about what really happened to Michelle, and to a remote compound where a radical group has murder in mind...   ...Show more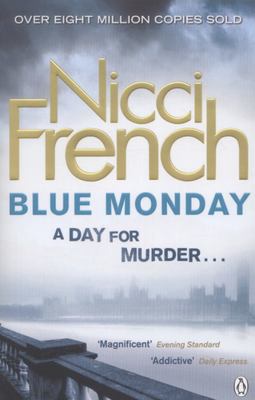 $19.99
AUD
Category: Crime | Series: Frieda Klein | Reading Level: General Adult
"Blue Monday" is the thrilling first novel in Nicci French's top-ten bestselling new series introducing psychotherapist Frieda Klein, and is perfect for all fans of the crime novels of Peter James. "Blue Monday" - A day for murder...Monday: five-year-old Matthew Faraday is abducted. His face is splashed across newspaper front pages. His parents and the police are desperate. Can anyone help find their little boy before it is too late? Psychotherapist Frieda Klein just might know something. One of her patients describes dreams of seizing a boy who is the spitting image of Matthew. Convinced at first the police will dismiss her fears out of hand, Frieda reluctantly finds herself drawn into the heart of the case. A previous abduction, from twenty years ago, suggests a new lead - one that only Frieda, an expert on the minds of disturbed individuals, can uncover. Struggling to make sense of this terrifying investigation, Frieda will face her darkest fears in the hunt for a clever and brutal killer...Nicci French has sold over eight million copies worldwide and the Frieda Klein series will make you long for more psychological suspense featuring this amazing new character with every title released. "A brilliantly crafted new crime series". ("Daily Mirror"). "Terrific. The writing is pacy, the jaw-dropping twists are plentiful". (Short List). "One of French's hardest-to-put-down novels". (Sunday Express). Nicci French is the pseudonym for Nicci Gerrard and Sean French. The couple live in Suffolk and have written thirteen other bestselling novels: "Complicit", "What to Do When Someone Dies", "Until It's Over", "Losing You", "Catch Me When I Fall", "The Memory Game", "Beneath the Skin", "The Safe House", "The Red Room", "Land of the Living", "Killing Me Softly", "Secret Smile" and "Tuesday's Gone", the second instalment in the "Frieda Klein" series. ...Show more