The Dry
by Jane Harper
$19.99
AUD
Category: Crime Fiction | Reading Level: Adult
"One of the best crime novels I have ever read! Keeps you guessing to the last page" - Daphne (Satff) WHO REALLY KILLED THE HADLER FAMILY? It hasn't rained in Kiewarra for two years. Tensions in the farming community become unbearable when three members of the Hadler family are discovered shot to death on their property. Everyone assumes Luke Hadler committed suicide after slaughtering his wife and six-year-old son. Federal Police investigator Aaron Falk returns to his hometown for the funerals and is unwillingly drawn into the investigation. As suspicion spreads through the town, Falk is forced to confront the community that rejected him twenty years earlier. Because Falk and his childhood friend Luke Hadler shared a secret, one which Luke's death threatens to unearth ... ...Show more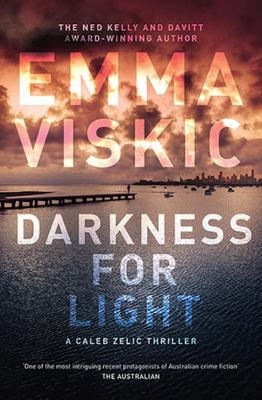 $29.99
AUD
Category: Crime
The third thrilling instalment in the award-winning Caleb Zelic series. After a lifetime of bad decisions troubled PI Caleb Zelic is finally making good ones. He's in therapy, reconnecting with the Deaf community, and reconciling with his beloved wife.But he can't escape his past.A violent confrontation forces Caleb back into contact with his double-crossing partner, Frankie. When her niece is kidnapped, Frankie and Caleb must work together to save the child's life. But their efforts will risk everything, including their own lives. ...Show more
$32.99
AUD
Category: Crime Fiction
The edge-of-your-seat, heart-in-mouth new Jack Reacher thriller for 2020 - his 25th adventure.   Jack Reacher gets off the bus in a sleepy no-name town outside Nashville, Tennessee. He plans to grab a cup of coffee and move right along. Not going to happen. The town has been shut down by a cyber attack. At the centre of it all, whetherhe likes it or not, is Rusty Rutherford. He's an average IT guy, but he knows more than he thinks. As the bad guys move in on Rusty, Reacher moves in on them . . . And now Rusty knows he's protected, he's never going to leave the big man's side. Reacher might just have to stick around and find out what the hell's gone wrong . . . and then put it right, like only he can.   ...Show more
$32.99
AUD
Category: Crime Fiction
In Consolation, Tiverton's only police officer Constable Paul Hirschhausen is dealing with a snowdropper. Someone is stealing women's underwear, and Hirsch knows how that kind of crime can escalate. Then two calls come in: a teacher who thinks a child may be in danger at home. A father on the rampage ov er at the primary school. Hirsch knows how things like that can escalate, too. Families under pressure. Financial problems. But it's always a surprise when the killing starts. ...Show more
$32.99
AUD
Category: Crime Fiction | Series: Mickey Haller Ser.
Lincoln Lawyer Mickey Haller is back in the heartstopping new thriller from #1 New York Times bestselling author Michael Connelly. Defense attorney Mickey Haller is pulled over by police, who find the body of a client in the trunk of his Lincoln. Haller is charged with murder and can't make the exorbita nt $5 million bail slapped on him by a vindictive judge.   Mickey elects to defend himself and must strategize and build his defense from his jail cell in the Twin Towers Correctional Center in downtown Los Angeles, all the while looking over his shoulder--as an officer of the court he is an instant target.   Mickey knows he's been framed. Now, with the help of his trusted team, he has to figure out who has plotted to destroy his life and why. Then he has to go before a judge and jury and prove his innocence.   In his highest stakes case yet, Mickey Haller fights for his life and shows why he is "a worthy colleague of Atticus Finch...in the front of the pack in the legal thriller game" (Los Angeles Times).     ...Show more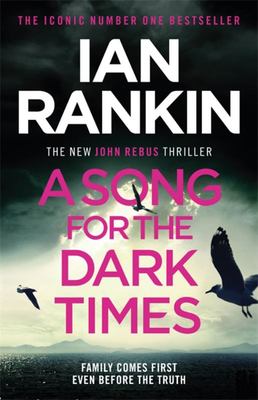 $32.99
AUD
Category: Crime
 'He's gone...' When his daughter Samantha calls in the dead of night, John Rebus knows it's not good news. Her husband has been missing for two days. Rebus fears the worst - and knows from his lifetime in the police that his daughter will be the prime suspect. He wasn't the best father - the job always came first - but now his daughter needs him more than ever. But is he going as a father or a detective? As he leaves at dawn to drive to the windswept coast - and a small town with big secrets - he wonders whether this might be the first time in his life where the truth is the one thing he doesn't want to find... ...Show more
$22.99
AUD
Category: Crime Fiction | Reading Level: good
Critics are calling I AM PILGRIM: "Unputdownable." --Booklist "The best book of 2014." --Suspense Magazine "The next Girl with the Dragon Tattoo." --The New York Post A breakneck race against time...and an implacable enemy. An anonymous young woman murdered in a run-down hotel, all identifying character istics dissolved by acid. A father publicly beheaded in the blistering heat of a Saudi Arabian public square. A notorious Syrian biotech expert found eyeless in a Damascus junkyard. Smoldering human remains on a remote mountainside in Afghanistan. A flawless plot to commit an appalling crime against humanity. One path links them all, and only one man can make the journey. Pilgrim. ...Show more
$22.99
AUD
Category: Crime | Reading Level: very good
An utterly wonderful debut novel of love, crime, magic, fate and a boy's coming of age, set in 1980s Australia and infused with the originality, charm, pathos, and heart of Extremely Loud and Incredibly Close and The Curious Incident of the Dog in the Night-Time. The mind can take you anywhere you want to go. Eli Bell's life is complicated. His father is lost, his mother is in jail, and his stepdad is a heroin dealer. The most steadfast adult in Eli's life is Slim--a notorious felon and national record-holder for successful prison escapes--who watches over Eli and August, his silent genius of an older brother. Exiled far from the rest of the world in Darra, a seedy suburb populated by Polish and Vietnamese refugees, this twelve-year-old boy with an old soul and an adult mind is just trying to follow his heart, learn what it takes to be a good man, and train for a glamorous career in journalism. Life, however, insists on throwing obstacles in Eli's path--most notably Tytus Broz, Brisbane's legendary drug dealer. But the real trouble lies ahead. Eli is about to fall in love, face off against truly bad guys, and fight to save his mother from a certain doom--all before starting high school. A story of brotherhood, true love, family, and the most unlikely of friendships, Boy Swallows Universe is the tale of an adolescent boy on the cusp of discovering the man he will be. Powerful and kinetic, Trent Dalton's debut is sure to be one of the most heartbreaking, joyous and exhilarating novels you will experience. ...Show more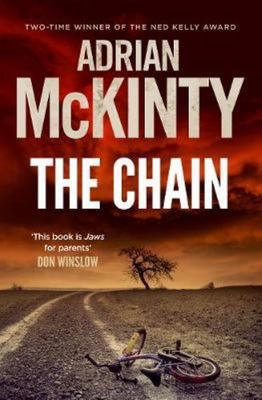 $32.99
AUD
Category: Crime Fiction | Reading Level: 2 Crime
You just dropped off your child at the bus stop. A panicked stranger calls your phone. Your child has been kidnapped.The stranger then explains that their child has also been kidnapped, by a completely different stranger. The only way to get your child back is to kidnap another child - within 24 hours. Your child will be released only when the next victim's parents kidnap yet another child. And most importantly, the stranger explains, if you don't kidnap a child, or if the next parents don't kidnap a child, your child will be murdered. You are now part of The Chain.   ...Show more
$32.99
AUD
Category: Crime Fiction
Sergeant Nick Chester has dodged the Geordie gangsters he once feared and is out of hiding and looking forward to the quiet life. But gold fever is creating ill feeling between prospectors, and a new threat lurks in the form of trigger-happy Americans preparing for doomsday by building a bolthole in the valley. As tensions simmer, Nick finds himself up against an evil that knows no borders and no depths.   ...Show more
$32.99
AUD
Category: Crime Fiction | Series: Cormac Reilly Ser.
The heart-stopping new book in the Cormac Reilly series, by the bestselling author of The Ruin and The Scholar. When Peter Fisher is called to the scene of a supposed prank call, his annoyance turns to terror when he realises this is no joke. A young boy says he witnessed a little girl being bundled int o the boot of a car, and Peter believes him. DI Cormac Reilly and Peter search frantically for answers, but find obstacles put in their way by the one person who should be helping them: Superintendent Bryan Murphy. Frustrated and severely short-staffed, Peter and Cormac are pushed to breaking point, resulting in a fatal mistake. Cormac is suspended from duty and Peter is banished to a tiny town on the West Coast of Ireland, where's he's tasked with doing the paperwork in a murder investigation that's supposed to have been resolved. But something isn't adding up, including the mysterious appearance of a young woman and her nine-year-old daughter, who hasn't spoke a word in months . . .   ...Show more
$22.99
AUD
Category: Crime Fiction | Series: The\Cormoran Strike Ser. | Reading Level: very good
The #1 internationally bestselling series, soon to be a major TV series on HBO   "Strike shares a trait with many great fictional detectives: He is darn good company." -- Harlan CobenWhen novelist Owen Quine goes missing, his wife calls in private detective Cormoran Strike. At first, Mrs. Quine thinks h er husband has just gone off by himself for a few days, as he has done before, and asks Strike to find him and bring him home. But as Strike investigates, he discovers that Quine has just completed a manuscript revealing poisonous secrets about almost everyone he knows. If the novel were to be published, it would ruin lives--meaning that there are lots of influential people who might want him silenced.When Quine is found brutally murdered under bizarre circumstances, Strike and Robin, his determined young assistant, embark on a race against time to understand the motivations of a ruthless killer, a killer unlike any they've encountered before...A compulsively readable novel in the highly acclaimed Cormoran Strike series, The Silkworm has unforgettable twists at every turn. ...Show more